B-Town Celebrities & Their Pets: Salman, Shahrukh, & More
Dogs are considered to be the best companions and they are indeed the most faithful ones. Can you tell me whose stress won't be reduced if he comes running towards you and jumps over as soon as you come back home and wags his tail until you pick him up and caress him? With its stupid and cute acts, it certainly lightens up everyone's mood. And celebrities are no exception here.
Let's check out some celebrity pets that are loved by everyone.
4 Top Bollywood Celebrities & their Pets
Salman Khan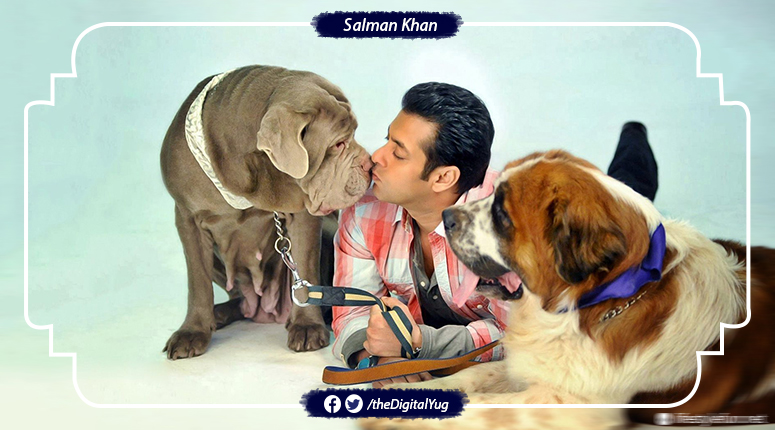 Salman Khan, the Sylvester Stallone of India, is an animal lover and especially, he is fond of dogs. He had several dogs with him in his entire life. Even his father, Salim Khan, was also a dog lover. For Salman, those little cute creatures give him happiness and he considers them not as dogs, but his friends. Since his affection for his dogs is immense, so he gave such lovey-dovey names to them.
Firstly, he had two Bull Mastiffs, 'Myson' and 'Myjaan' whom he loved a lot but unfortunately, they passed away in 2009. This had left Salman heartbroken. Two plaques of them have been installed outside Mehboob Studio on the traffic island which is close to the residence of the actor. Also, 'Chillar Party', his debut production venture was a tribute to his dogs.
Next, he had the French Mastiff, named 'Veer', a Neapolitan Mastiff called 'Mylove', a St. Bernard named 'Saint', and a Labrador Retriever called 'Mowgli'. In Salman's social media accounts, he often shares pictures of his pets lying around.
In the year 2015, while he was shooting "Prem Ratan Dhan Payo", Salman posted on his social media about the sad demise of his beloved dog, 'Veer'. Also, his St. Bernard, 'Saint' died in the same very year. When the actor heard the news of his demise, he immediately left for his Panvel farmhouse to bury him.
Then, MyLove took his last breath in October 2018. On his Instagram account, Salman wrote, "My most beautiful my love gone today. God bless her soul" Even he posted a picture where he was seen planting a kiss on his beloved pet.
During the shoot of 'Bajrangi Bhaijaan', Salman received news about his pet dog, Sandy, who got unwell, and he held up the shooting and flew back home to Mumbai from Rajasthan for a day.
During an interview, while talking about his dog family, Salman Khan said, "While I do not humanize them, I dislike referring to them as dogs or my pets. This is because they are a part of me, my family, and they share my every joy and sorrow. They understand me completely and there is such a big bond, such a rapport that I share with them that it moves me beyond words."
Priyanka Chopra Jonas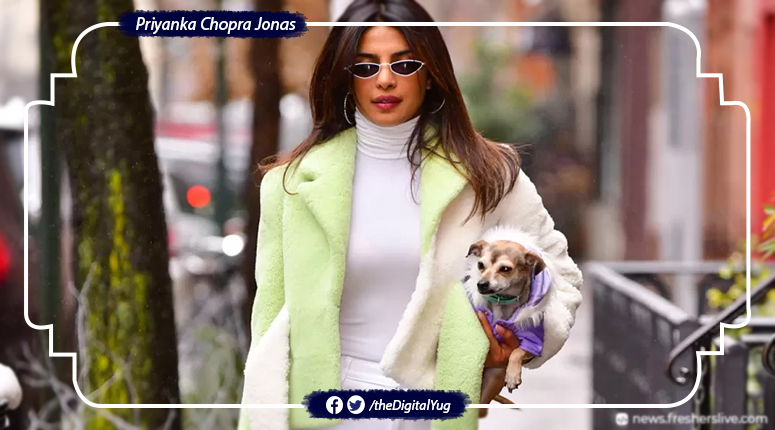 The pets of Priyanka Chopra are often seen in her social media accounts and also, there are separate social media handles for them where they are featured. She has three pet canines, 'Diana' who is a Chihuahua, a Husky called 'Panda', and a German shepherd who is called 'Gino'. Her fans love and appreciate those posts and some of them are indeed memorable for them.
Before Priyanka's wedding with Nick Jonas, she was a dog mother to 'Diana'; 'Gino' was a gift from her to her husband on their first wedding anniversary. Also, they had rescued an adorable husky-Australian shepherd and named him 'Panda'.
Priyanka uploaded a picture on Instagram and as her caption, she wrote, "Love my walks with my pups," tagging their Instagram handles. She is in love with all the gods she has and Diana can be seen mostly all over her social media.
Shahrukh Khan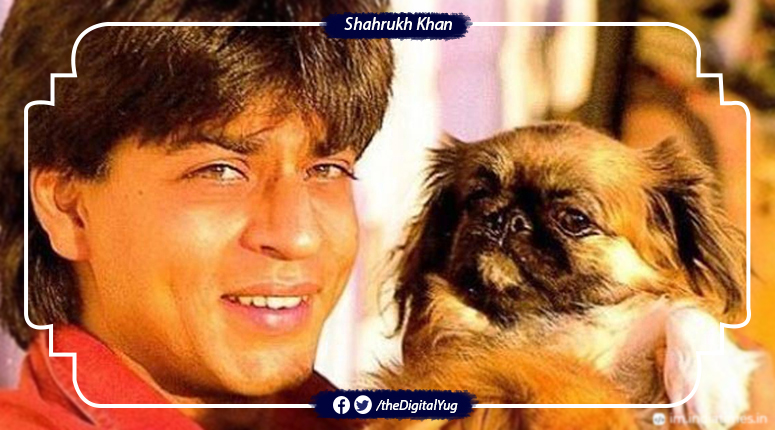 The King of Romance, Shah Rukh Khan too is fond of dogs. The actor currently has three dogs — 'Hulk' which is a Labrador, who has been named after Aryan, his son's favorite superhero, and two Maltese called Kai and Juicy.
He owned Dash, a Japanese lap dog, who passed away in March 2015. He tweeted, "Ultimate lov is the 1 u dont express, the 1 that alters the very nature of lov itself, from expression to faith, lik our lil Dash had. RIP" He was deeply saddened by his demise.
In one of his interviews, King Khan stated that when he is depressed, his pet canines comfort him so much that he likes to talk to them instead of conversing with humans. He feels that they can sense when he is sad and is sensible.
On his social media accounts, we can often see his pets with him and he mentions that how much they matter to him.
Shraddha Kapoor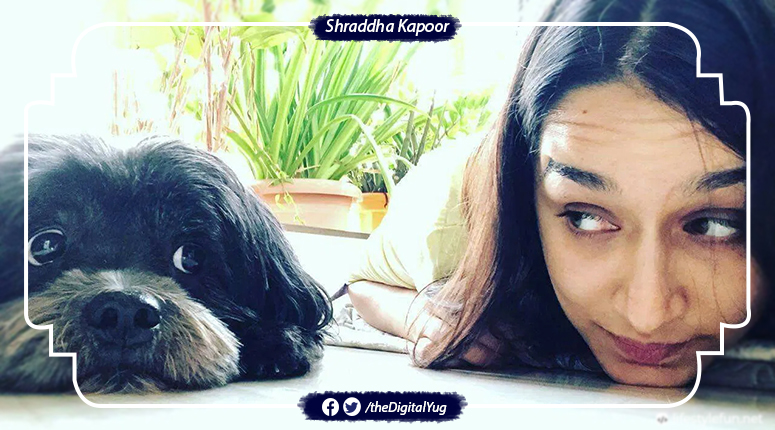 Bollywood beauty, Shraddha Kapoor, has immense love for dogs and is often seen to play with street dogs. During the shoot of 'Chhichhore', she was spotted playing with the stray dogs outside the studio and feeding biscuits to them.
Shraddha has her pet dog named "Shyloh" which is a Lhasa Apso and he is a bundle of joy for her. He is lovingly also called 'Chotu Maharaj' (Small King).
In her social media handles, she shares several unknown facts and developments about animals along with pictures of her dog. Shraddha was seen playing with Shyloh, as her caption read, "Thank you Shyloh for coming into our lives and spreading so much love and joy #ShylohBabu #InternationalDogDay…"
Conclusion
So, this was the list of Bollywood celebrities & their pets. While the list of actors with pets is long but these were the top four who are just obsessed with their animals. Also, if you're a Bollywood fan, you might not want to miss this list of Bollywood actors who were diagnosed with Cancer but overcame it.