6 Real Bollywood Couple Stories to Regain Your Faith in Love
It's hard to find 'true love' in this puzzled and messy world where everyone's expectations are so high, majorly due to Bollywood, that we crave relationships as smooth as it has been shown that can grasp everyone's attention.
There are Bollywood couples who are so in love with each other that they break society's rules of a 'perfect marriage' and prove that they are perfectly imperfect in their little ways.
There are so many underrated couples who have overcome every challenge that life threw upon them and came back stronger and high on the love that deserved the media's spotlight so that we can realize that love beyond Bollywood exists too.
Some of the adorable and heartwarming but underrated couples of Bollywood are as follows:
Real Bollywood Couple Stories
Soha Ali Khan and Kunal Khemu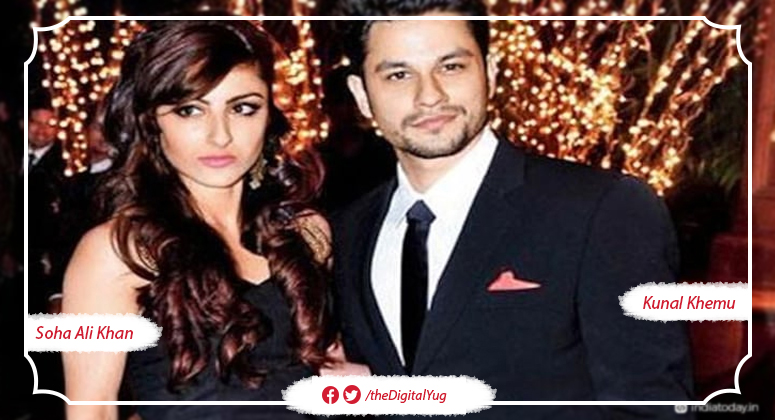 Commonly known as the actress in Tum Mile and the actor played in Golmaal, Soha Ali Khan and Kunal Khemu tied the knot on January 25, 2015. It was when Kunal proposed Soha on the trip to Paris in 2014.
They first met on the set of Dhundhte Reh Jaoge but never thought that they will ever be so close to each other that they will decide to spend rest of the life together.
They both respected each other's religion and the differences in their age that despite Soha being older than Kunal, their love has no limit or any terms and conditions. They got married respecting and following their respective religions, and now, they have completed six years of togetherness.
They plan trips with their extending families and stay there for each other no matter what!
Genelia D'souza and Ritesh Deshmukh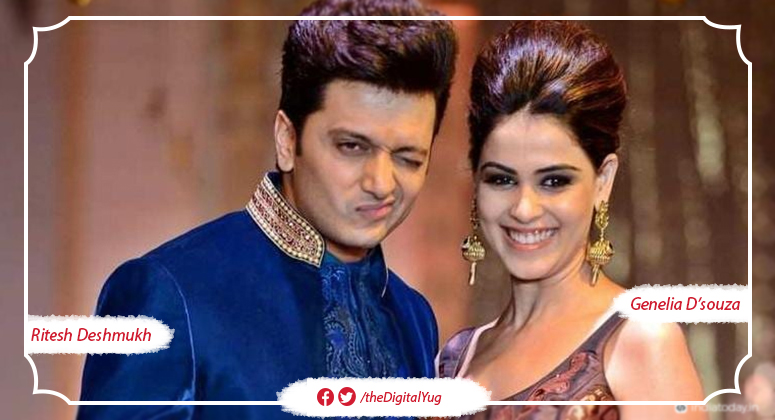 One of the Bollywood couples who started their career simultaneously with the same movie is Genelia and Ritesh Deshmukh, who debuted in the movie Tujhe Meri Kasam which was released in 2003. They didn't talk during the shoot for that movie but afterwards realize that they both are normal kids who are very down to Earth and developed a sweet friendship that turned into a relationship in no time.
They got married on February 12, 2012, and had a traditional Maharashtrian wedding and a church wedding ceremony in Mumbai. They have done four movies together that deepened their love for each other and made them inseparable.
They are highly popular due to Instagram, majorly because of their funny and lovely videos/reel. They express their love, celebrate various festivals, and live their best life together.
As people say, "Those Who Slay Together, Stay Together," and their case is no exception!
Tahira Kashyap and Ayushman Khurrana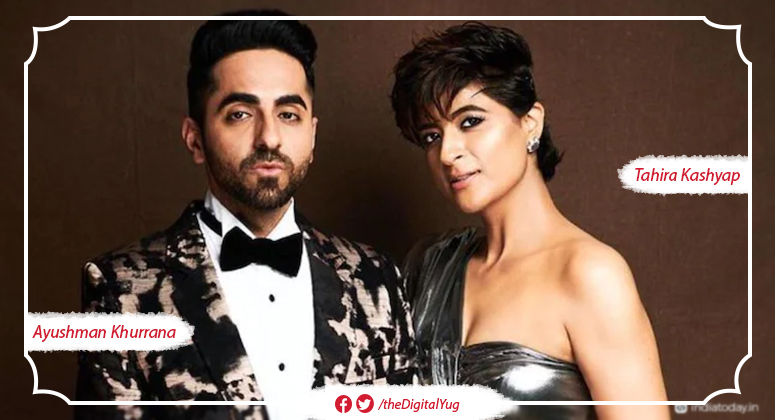 Their love story is similar to Bollywood romance that will make you cry, make your heart jump in joy and escape you from reality.
They first met in the chemistry tuition classes in 12th standard and, despite having almost 60 students in their batch, chose each other as their crush but didn't tell them about it, but somehow they came forward and got to know each other. They also come close because Tahira's and Ayushman father were very close friends and once visited their house for a dinner party and soon they knew that there's a spark between them.
They got married in November 2008 after dating for a very long time and fought so many battles together.
Tahira supported Ayushman when he was new to the Bollywood industry and took care of him when he was a struggling actor in Mumbai.
Ayushman did everything that he can when his wife had breast cancer and didn't leave her despite being busy with movie promotions and everything.
They are each other's best friends, soul mates, life coaches, mentor and make a perfect couple.
Richa Chaddha and Ali Fazal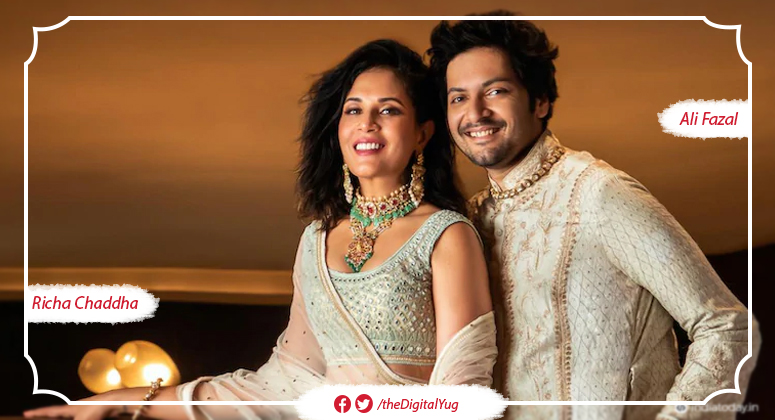 They've been remembered for their work in the fukrey series and were dating for a long time. Both decided to marry when Ali Fazal proposed to her in the Maldives in late 2019. The couple did a photoshoot for Vogue and other magazines celebrating love and togetherness. They also planned to tie the knot in 2020, but due to the outbreak of coronavirus and the pandemic, their marriage was put on hold, but soon they will be married when things get better off.
They have been posting pictures about each other on their social media accounts, making us wonder when this bold couple will get married!
Rajkumar Rao and Patralekhaa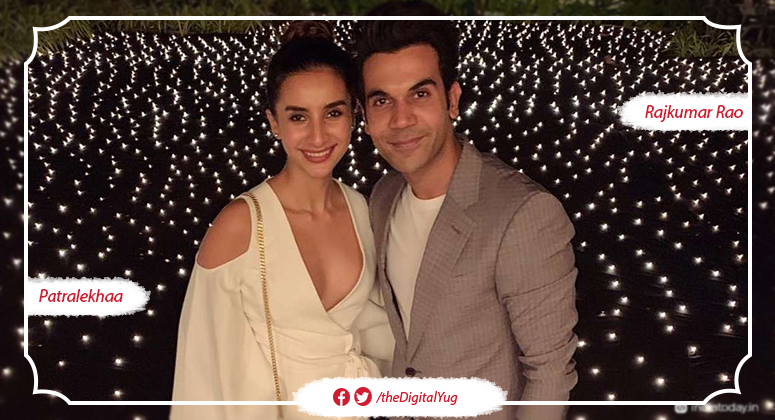 Even though the couple is not married yet, they share the coolest love story that could happen when you both have the same love and dedication to the job, ambitions, work, and life. They worked together in the film, Citylights, which beautifully portrayed the migration of a poor farmer of Rajasthan to Mumbai searching for livelihood and how their life got affected afterwards.
Shilpa Shetty and Raj Kundra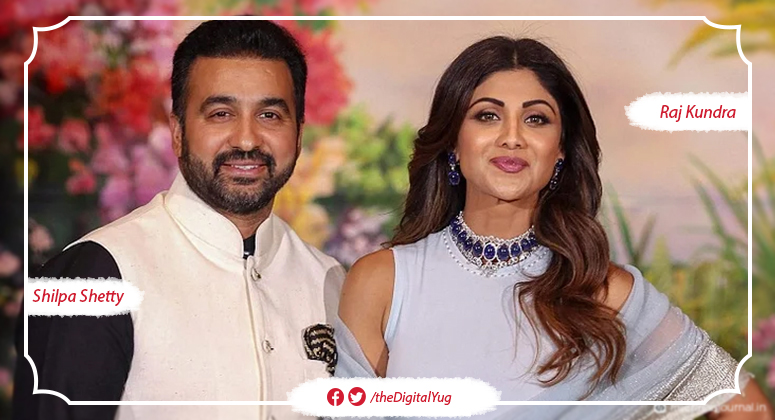 Have you ever imagined that your business could create a path for your love life? Well, I don't think so, and that's why we are going to discuss how Shilpa Shetty and Raj Kundra decided to spend their life together merrily.
They first met at a business meeting where Raj helped her with the advertisement of her perfume brand S2 and became good friends and started spending time with each other. Raj was already married at that time, but it soon ended, and Shilpa was badly accused of this reason, but they made sure that it ended due to some personal reasons, and it wasn't her fault at all.
They faced trouble initially but made space for love and got to know each other crystal clear.
They got married on November 22, 2009, and had a grand wedding at a Khandala farmhouse.
Some Lovely Words
"Love finds you, no matter how weak or strong you are. You have to make room for it and be consistent to cherish it, no matter how long it stays."
We hope that these stories inspired you and made you realize the importance of love and commitment.
Bollywood has always produced movies that depicted love and romance, but when that happens off-screen, you know that magic happens for real!