5 Dresses anyone can Slay this Rakshabandhan: Outfit Ideas
Raksha Bandhan is an auspicious festival in the Indian culture, and a lot of people celebrate with great joy and fun. With the beginning of celebrations, it also becomes an important day for all the girls to dress up and look gorgeous. We often get confused about what to wear and how to look stylish yet keeping it low-key.
However, it becomes difficult for ladies to decide what to wear on this important day, with lots of guest & friends around us. But no worries, the article shall share some of the amazing outfit ideas for Rakshabandhan to style and look your best.
5 Wardrobe Outfit Ideas for Rakshabandhan
1. Light Comfortable Saree
We all know that nothing can be more elegant than a saree & it is not only the safest option to pick but also very easy to style. You can style a saree in innumerable ways and can still manage to look good in it. Opting for some casual but pretty saree for a family celebration could be the best option for you. A cotton saree from your mother's collection can help you out in this situation. It is light on our body, and you wouldn't feel uncomfortable at all. Go for some beautiful bright colours and trust me you are going to thank me later.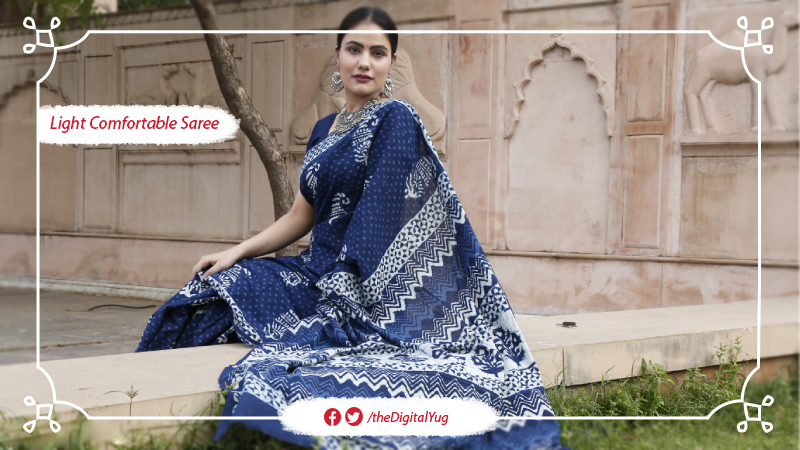 You can also accessorize it a bit according to your preference. Since it is a family gathering, you might want to go for something tasteful, something that doesn't look over the top but does the job perfectly. You can style your saree with some pretty bangles, earrings, or a small neckpiece. Do not forget to wear a bindi as it completely changes the whole look.
In case you are looking for some suggestions, then we have got you sorted. Here are some of the similar alternatives which will look just perfect for you.
2. Elegant Suits
If you do not want to wear a saree, then go for an easier option, suits. Suits have always been one of the go-to outfits for all girls when you do not know what to wear at festivals. They are flowy, good looking, suitable for the weather, and whatnot. The outfit is easy to style and comfortable on your body. One can never go wrong with the suits, be it of any kind. You will always rock that outfit, and it is also a very appropriate pick for a small function at your home. Now there are several types of suits like Patiala suits, Churidar suits, etc. You can choose anyone to style it on Raksha Bandhan; it just has to be something that is in your comfort zone.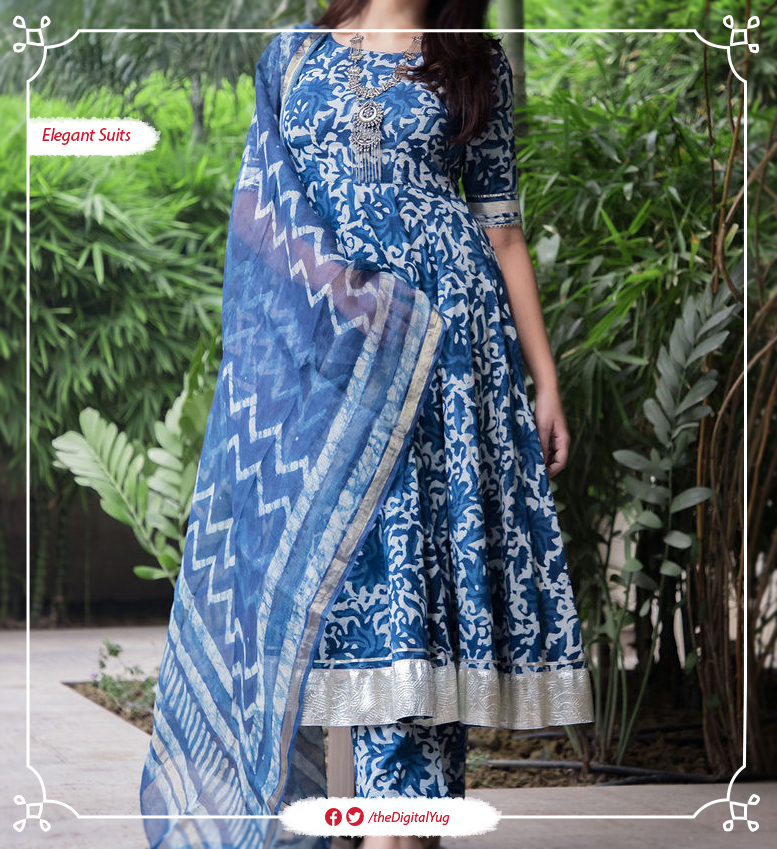 Here are some of the similar alternatives for you that will make you look at your best this festive season. The best thing is that they are unstitched, and you can get it done in your exact size and style.
3. Chic Long Skirts
Skirts are a blessing for all girls. They are such comfy and enjoyable outfits. You can choose any kind of skirt according to your style. The best thing about wearing a skirt is that you can either style it up or style it down. You can style it down with a plain white or black shirt and style it up by wearing a heavy blouse over it. Also, if you do not have a skirt, then you can even wear your lehenga. Just make sure to keep it subtle and do minimum accessorizing with it. Skirts are any day a perfect pick for any festival, and it serves one of the best traditional looks.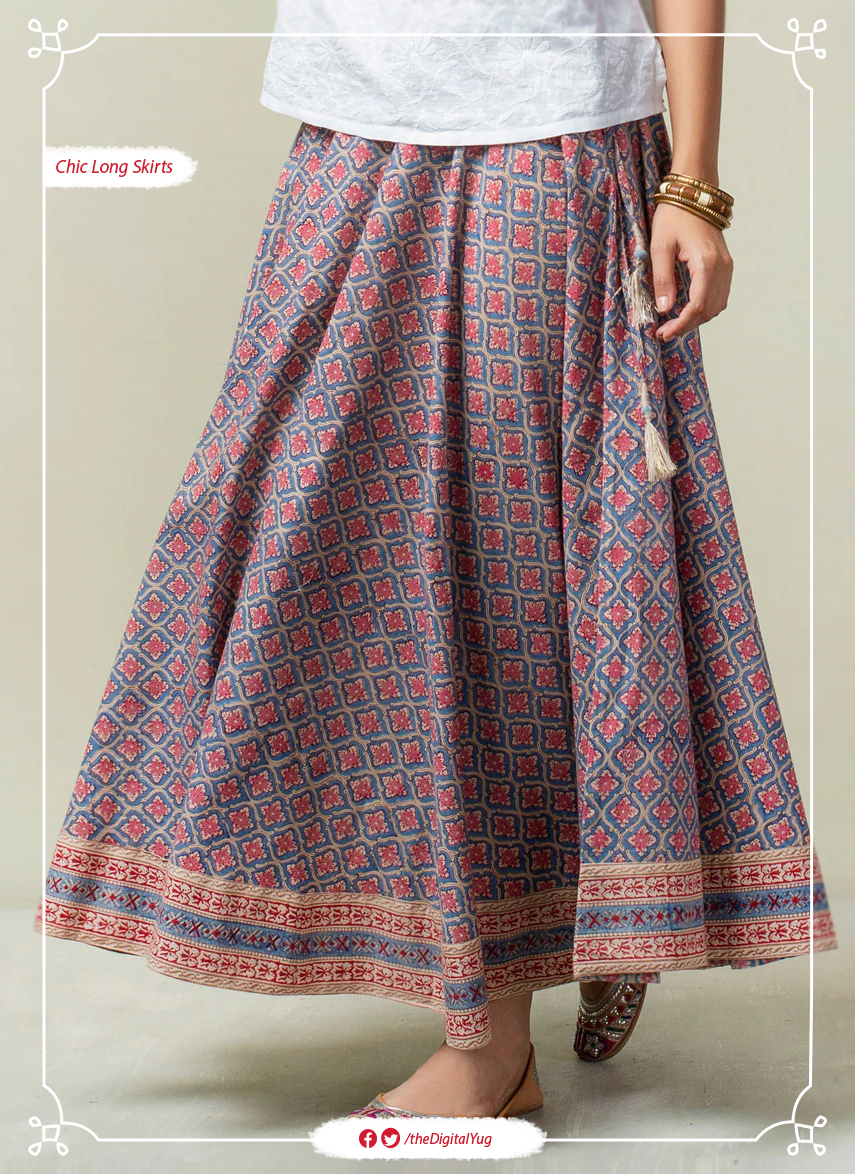 4. Maxi Dresses
Maxi dresses are again a cosy pick for all those girls who want to keep the ethnicity alive yet want to keep it stylish. Along with looking traditional and pretty, it also gives few western vibes & millennial and Gen-Z love this outfit idea. It is airy and will also not make you feel sweaty or something. A maxi dress is a very versatile piece of outfit and can be styled in many ways. You can go with some bright colour maxi dress just to look glowy and fresh on a festive day. Since the outfit is flowy, it will also give an illusion of a lovely gown, and you can twirl your way around the entire day!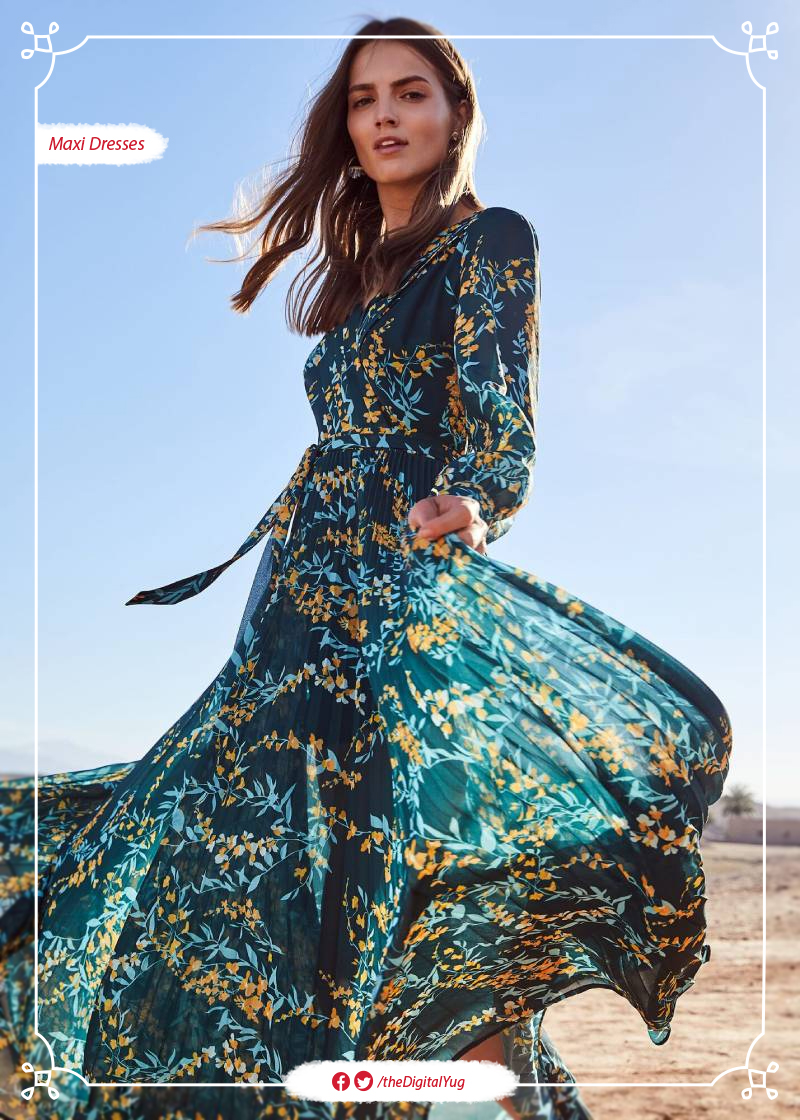 5. Dhoti Pants
This outfit idea is different from all the above outfits & it requires effort to carry it. It is for those girls who want to keep it traditional and experiment with their style. People of all ages love dhoti pants & it gives you a very voguish yet elegant look. The outfit is extremely pleasant, and you can wear it the entire day if you wish to. You can choose any kind of dhoti pants and style them either with your favourite top or a blouse or a kurta as well. Trust me; it will look good with everything.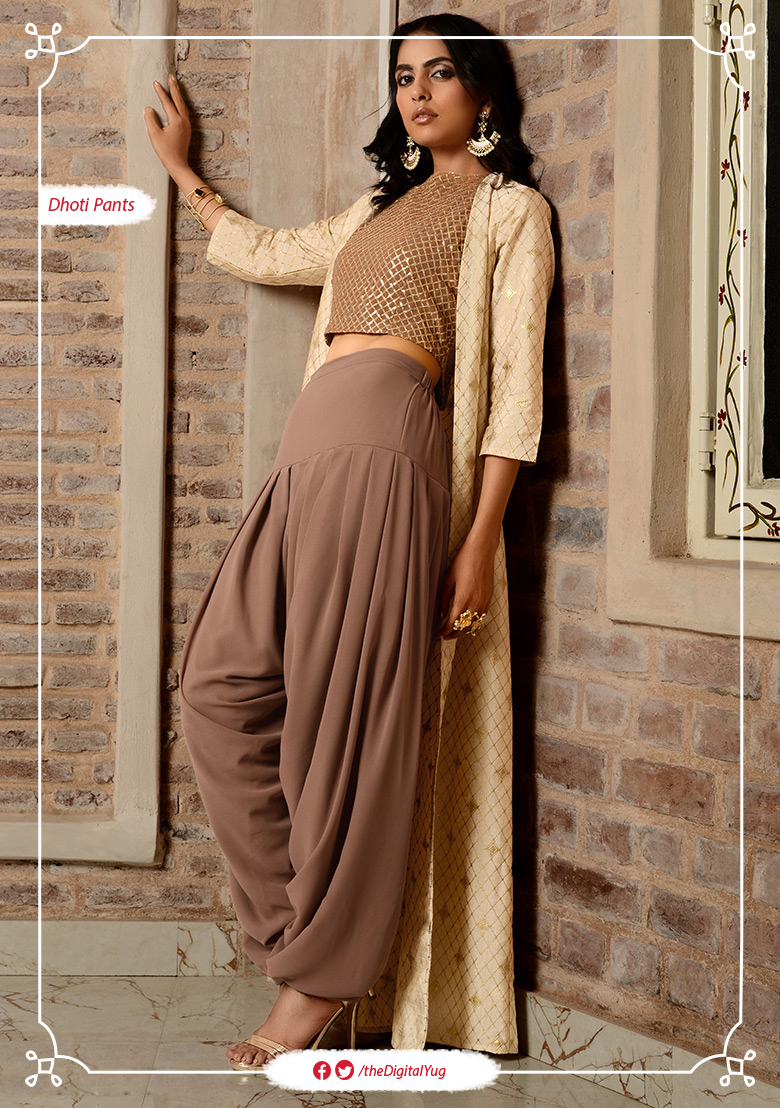 So, these were some of the outfit ideas for the Raksha Bandhan. Make sure to enjoy this day thoroughly with your siblings and eat lots of food. Also, do not forget to keep styling and look your best on every occasion!