9 Outfit Inspirations from Instagram Fashion Influencers
The pandemic has been different for everyone but one common factor in everybody's experience is the fact that it has been an adjustment. Work from home is pretty similar in that regard. Most of us have been doing it for a year but it seems like we're yet to get the hang of its rhythm. When it comes to working life things have been pretty different for Instagram fashion influencers and celebrities as well.
While, unlike Instagram fashion influencers, most of us do not get paid to wear and pose in an outfit, it is a good idea to dress up once in a while even if you're not stepping out.
I'm well aware of how tempting it is to just sit in your pajamas all day when no dress code looms over you. But experts believe that getting ready for the day like one would pre-pandemic, helps build motivation and gets one in the groove for a productive day.
Now we all know that until and unless we need to have our webcams on, we're not going to put on something that is office formal. But you don't need to go fully formal to feel dressed up. Here is a mix of outfits by our favorite Instagram fashion influencers ranging from super casual to stylishly formal; these will spice up your work from home wardrobe and experience.
The Casual Edit
Every girl knows the dilemma of cute casual outfits, especially loungewear and co-ords; they are comfortable and pretty and you want to wear them everywhere. Our top Instagram fashion influencers are not so different in that regard.
My Instagram news feed is filled with some adorable outfits that will make you feel fancy, without much hassle.
BLACKPINK's LISA
Most of us are used to seeing this Thai beauty rocking her Celine fits, but a quick scroll through her Instagram shows us why brands count her among the top Instagram fashion influencers.
This black tracksuit from Petra Collins' "I'm Sorry" collection is featured in one of Lisa's most-liked Instagram posts. The pants are fitted and flared at the hem, while the top pinches your waist to give a slimming effect.
While it might be difficult for us to source Petra Collins' tracksuit, a regular tracksuit with a similar silhouette is going to do the trick. It's comfortable enough that you can work in it the whole day and hit the gym at the end of the day.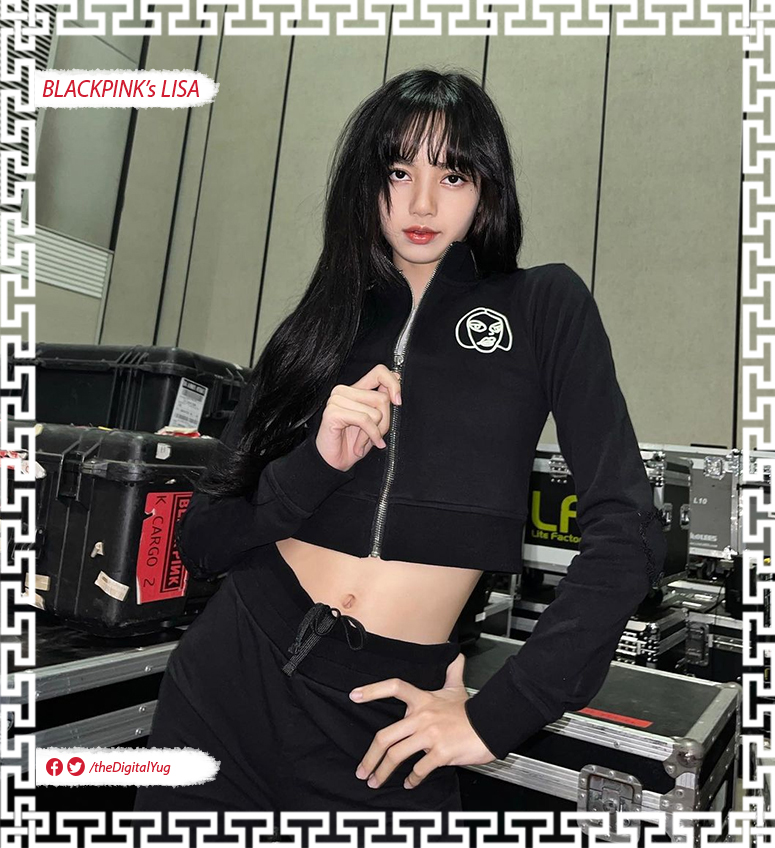 Kusha Kapila
A lot of us know her from the popular YouTube channel iDIVA but recently she has been flying solo and doing brilliantly in her stint as an Instagram fashion influencer.
If Lisa's fitted tracksuit is not something up your alley, here's something slightly more relaxed than that. This coordinated loungewear from the luxury boho clothing brand Essgee is light and airy, the perfect outfit for working long hours in summer.
The collar gives it the look of a formal shirt, so you can turn on your webcam without much issue.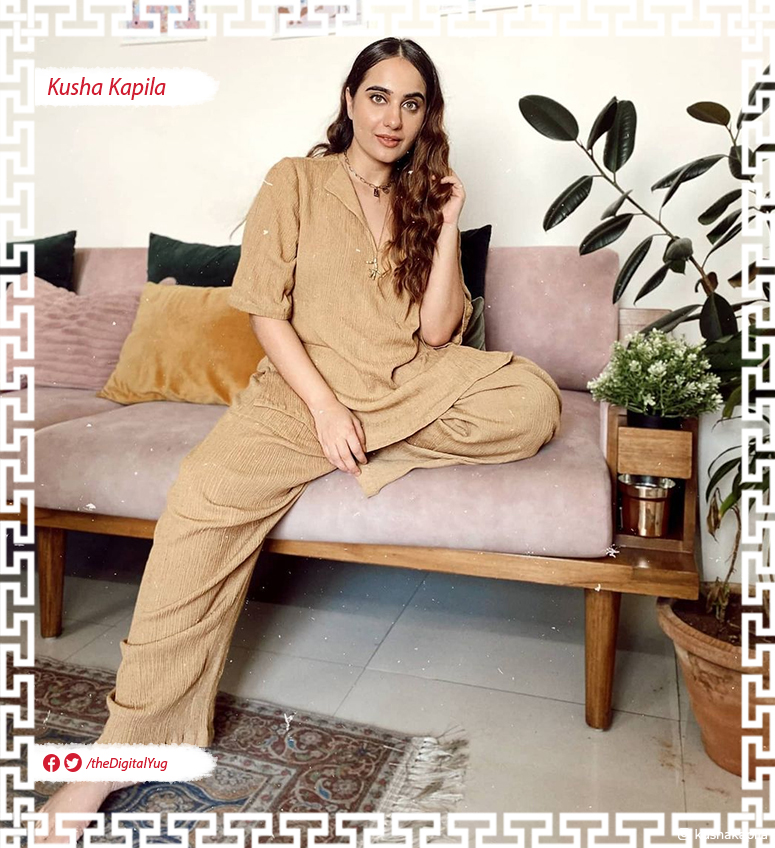 SUNMI (Lee Sun Mi)
This South Korean soloist diva is mostly known for her insanely glamorous stage outfits but her stripped-down casual looks are nothing to scoff at.
In this adorable mirror selfie, she wears a co-ord set from Mardi Mercredi. The loose-fitting top and the basketball-length shorts with graphic prints are unique and stylish while being insanely comfortable.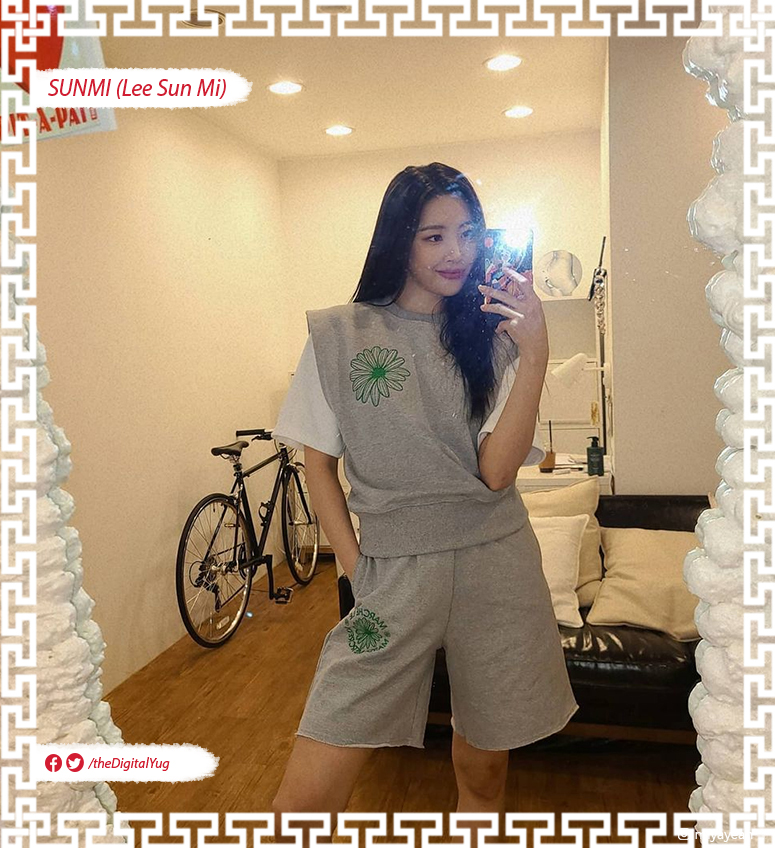 Sonakshi Sinha
When it comes to going against the grain of what the desired body type of a Bollywood actress should be, this curvy beauty has never shied away from experimenting with fashion.
Her fashion choices are bold but not inaccessible, inspiring women from different backgrounds and age groups; she has truly grown into a top Instagram fashion influencer. In this picture, she is styled by Mohit Rai in a slip dress and a satin shirt. The earth tones do wonder for her complexion and the slip dress gives it a casual yet sexy vibe.
If you need to turn on your webcam you can quickly button up your shirt.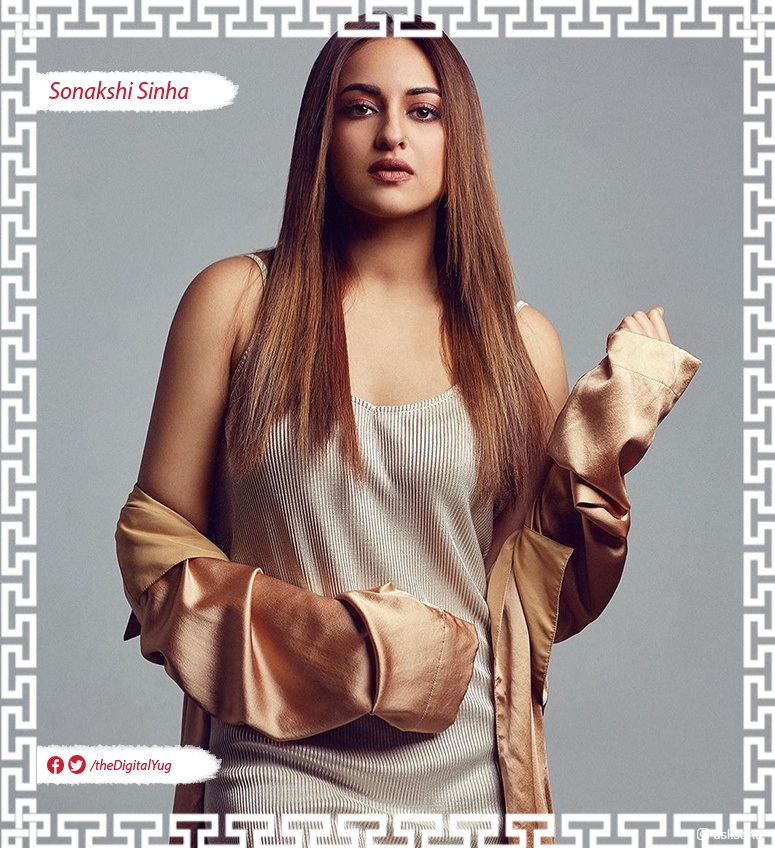 BLACKPINK's JENNIE (Jennie Kim)
People who know about KPOP know that Jennie is a fashionista. Known as human Chanel, she is one of the house ambassadors of the luxury fashion house Chanel. There is no doubt that she is one of the top Instagram fashion influencers, Korea has to offer.
Now a good maxi dress can be formal or casual depending upon the cut of the outfit and the nature of the event. The one Jennie can be seen wearing here is from the luxury brand Maison ALAÏA and leans towards a semi-formal style.
You can lounge comfortably at home, go for brunch (don't forget your mask!), or wear it to give a presentation with your webcam on. It's versatile and stylish, and every girl knows that a good maxi dress never goes to waste.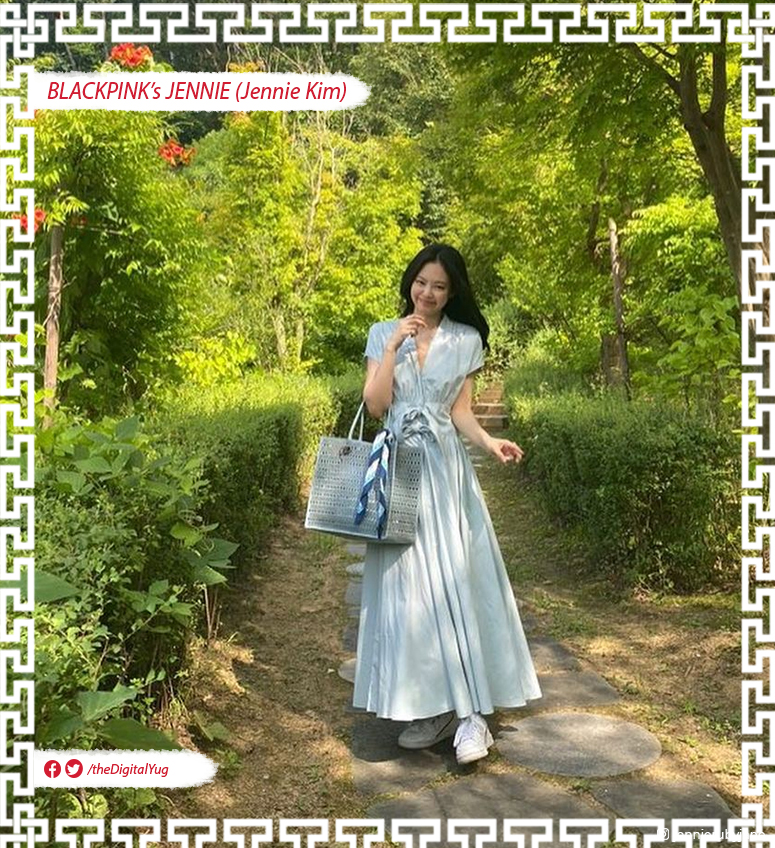 The Formal Edit
With work from home mandates lifting slowly in different regions, some of us might need to shed the loungewear and get into something a little more formal. Here are a few outfit inspirations from top Instagram fashion influencers.
Gigi Hadid
Gigi Hadid is one of the highest-paid models of our generation and has amassed an insane online following to comfortably place her in the category of one of the top Instagram fashion influencers.
Here she is wearing a closed-neck satin shirt with tie detail at the neck. It's dressy and flattering without being stiflingly formal.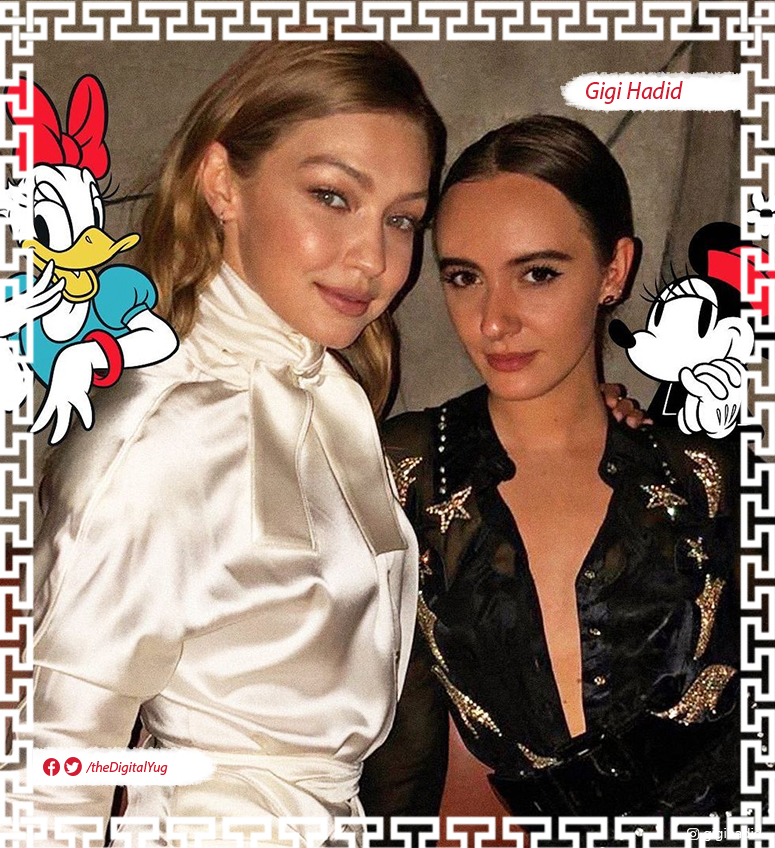 Komal Pandey
One can't talk about top Instagram fashion influencers in India without mentioning Komal Pandey. Her style is daring and eccentric, and extremely original.
Here she is wearing a pink waistcoat and trouser set by Kayb collection; with a relaxed fit shirt underneath. While the outfit will fit right into an office setting, it won't be a miss in a daytime party or a laid-back evening with your buddies.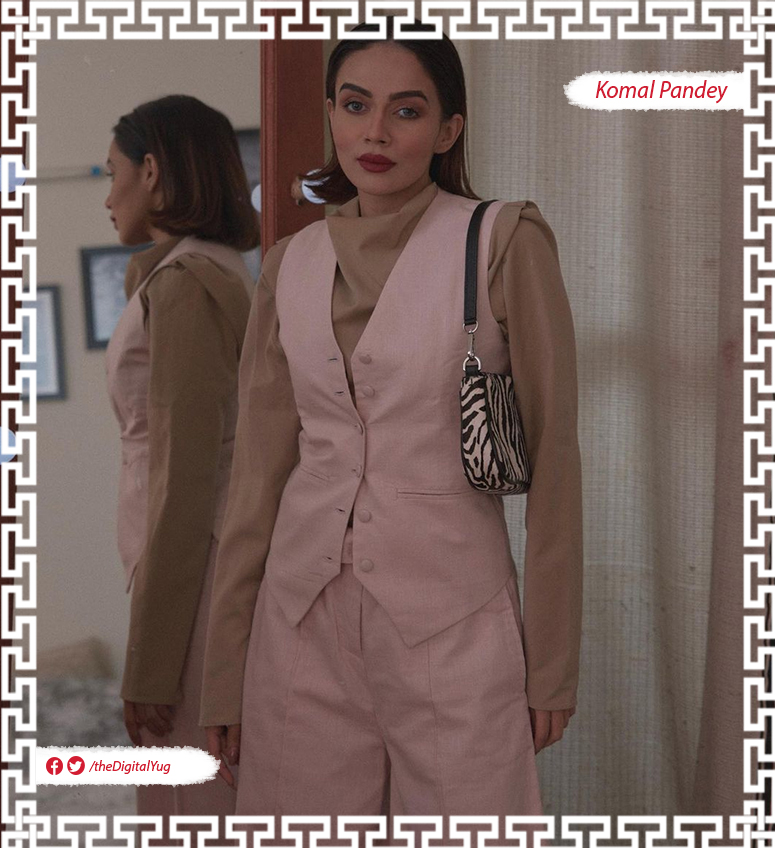 Amy Jackson
This former beauty pageant winner and actress is no stranger to the field of high fashion. And here is one of her more quirky and laid-back styles.
She captioned this picture as "Working from home attire" and we couldn't agree more.
Oversized blazers have become the staple of power dressing, and the ways to style one are endless. An oversized blazer is one trusted fashion item that Instagram fashion influencers believe should be in your closet. And think about it, no matter what you're wearing underneath, you can throw on an oversized blazer and be meeting ready in minutes.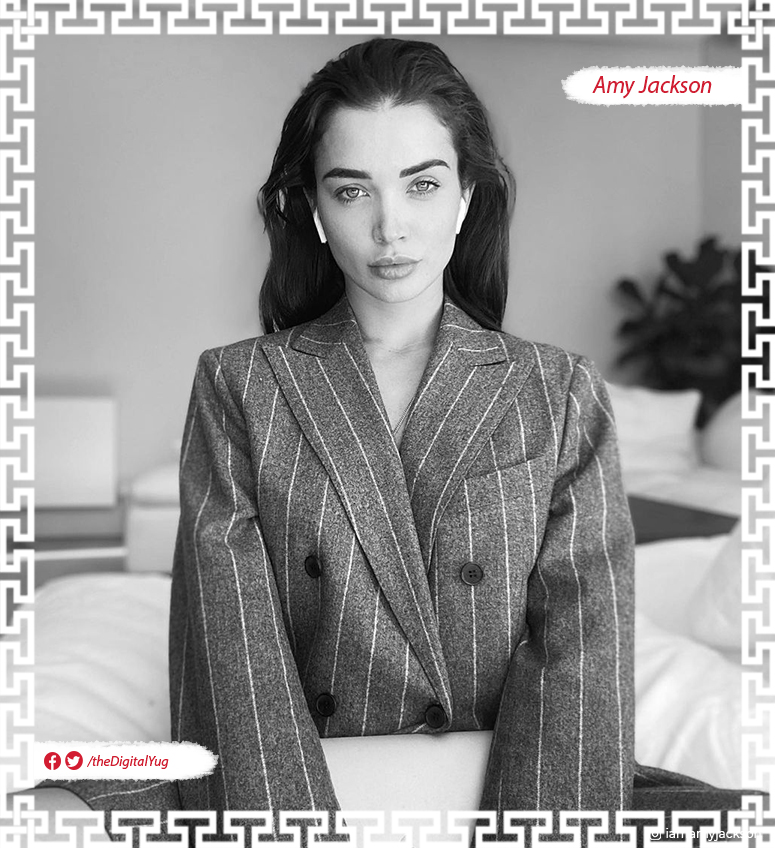 Kajal Agarwal
While not often thought of as an Instagram fashion influencer, this actress, over the last few years has certainly become a household name. And no wonder brands are flocking to dress her up, because people have eyes on her styles and are eager to embody them.
This formal jumpsuit from the brand Notebook is an example of that, it semi-formal, office-appropriate, and most importantly stylish. An interesting change from the monotony of regular office outfits.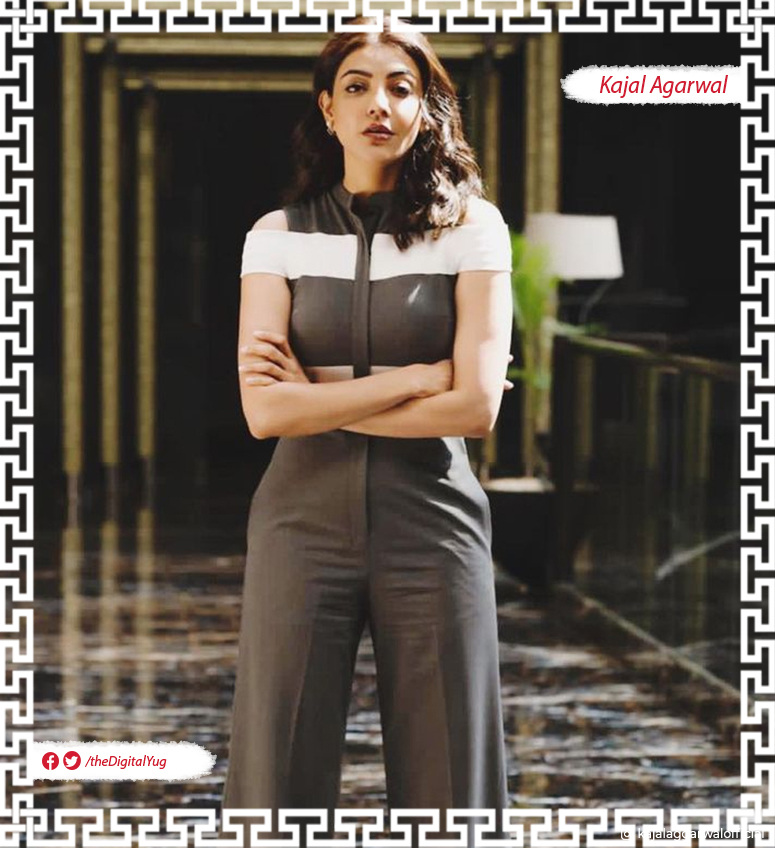 Final Words:
I started the article by saying that the pandemic has been 'different' for everyone, but the truth of the matter is it has been extremely difficult for all. People have suffered personal losses, and a lot of us have lost time and experiences that we're never going to get back.
If styling helps you cope with all the hardships (like it does for me), go all out and have fun. And if it doesn't, all I have to say is: experts can keep their opinions, pajamas aren't so bad.