4 Astonishing Ethnic Wear Trends That You Absolutely Shouldn't Miss!
More workplaces are becoming flexible with dress codes. Of course, you are expected to adhere to a certain level of formality, but you also have space to have fun and break out of boring wardrobe routines. Many people have the misconception that ethnic wear trends somewhat fit into that 'boring' routine, but it couldn't be further from the truth.
Also, if you're someone who typically adheres to western wear, trying out the latest ethnic wear trends can be a brilliant switch up. Being unpredictable and experimental with your wardrobe can quickly minimize the monotony of a workplace. So, why hesitate to bring ethnic wears into it?
Top Ethnic Wear trends to upgrade your wardrobe:
1. Pastel and Neutral Kurtas
If you haven't been into the whole game of ethnic wear trends, then easing yourself into it with neutral tones and minimal patterns is a great idea. Choose a lighter fabric of your choice, avoid loud sequins and stick to cleaner and straighter cuts.
You don't need any kind of extra prep to rock neutrals; they suit all skin tones and can be easily excited with pieces of jewellery, depending upon the occasion.
Swara Bhaskar
She wears this beautiful pastel blue kurta set with minimal makeup and jewellery. The cigarette cut bottoms are a must-have staple in any office wardrobe, as they can make you look smart without hindering your comfort.
Tripti Dimri
Tripti Dimri shows us not to shy away from prints while donning muted shades. While sticking to solid colours is not bad, prints are not your enemy.
Some Similar Choices: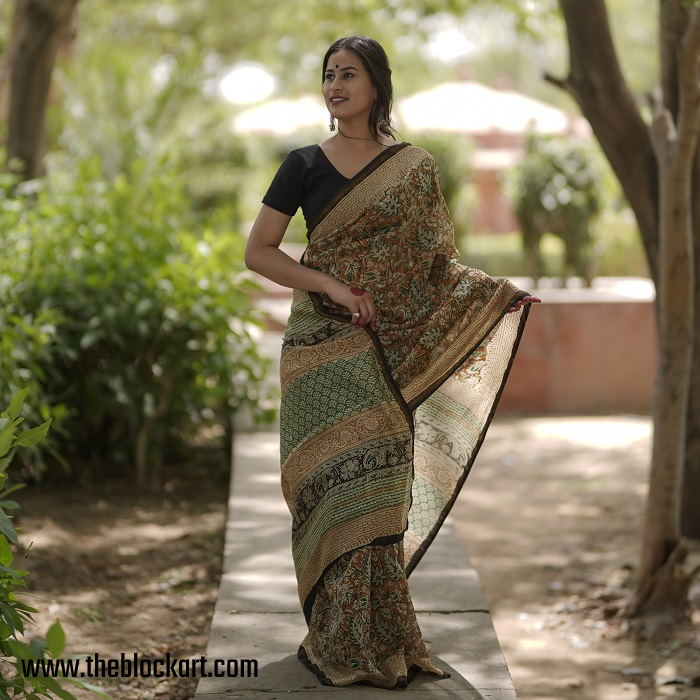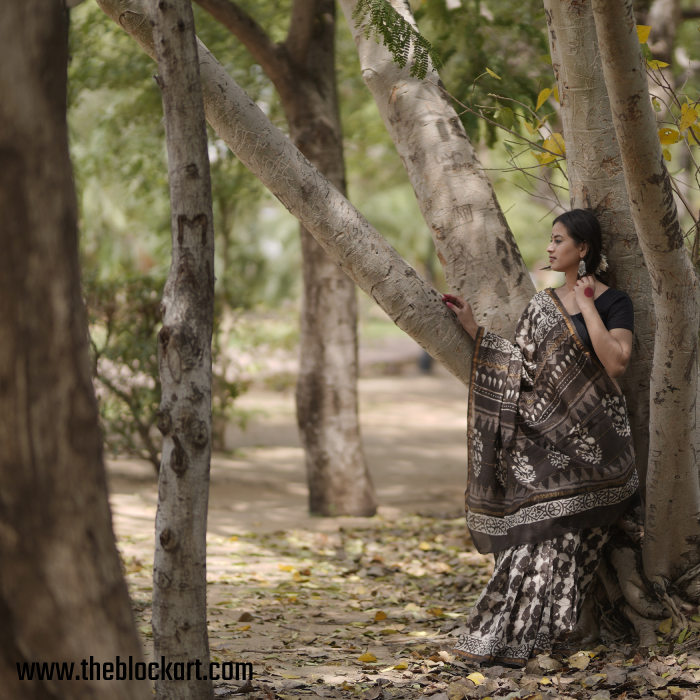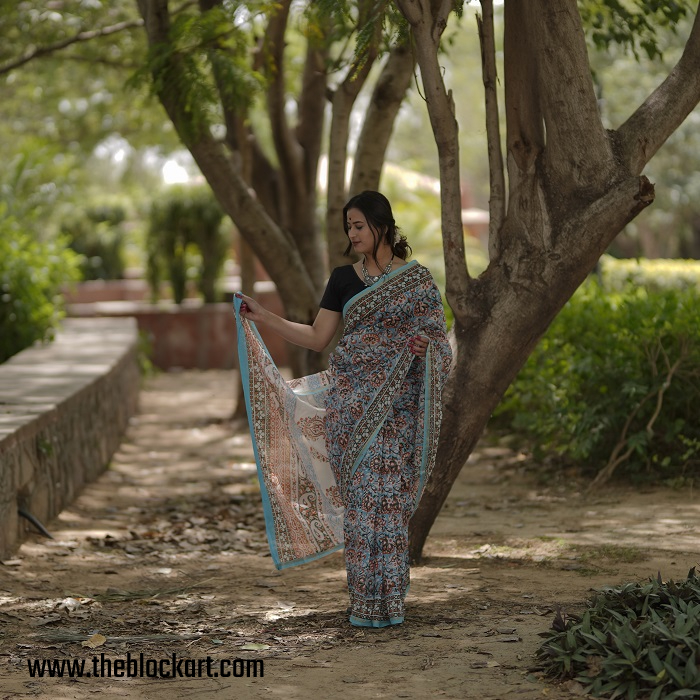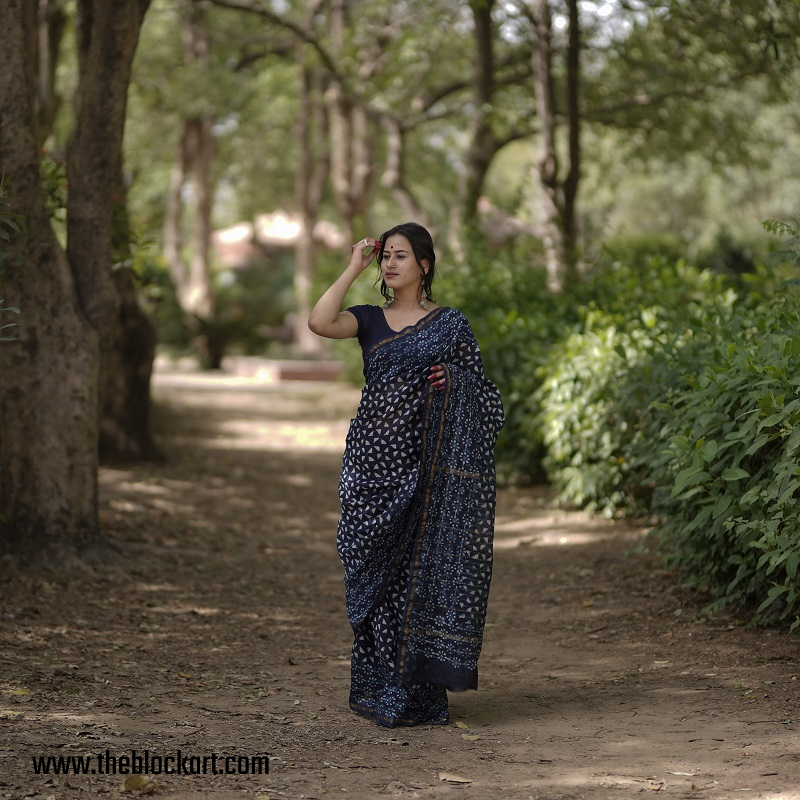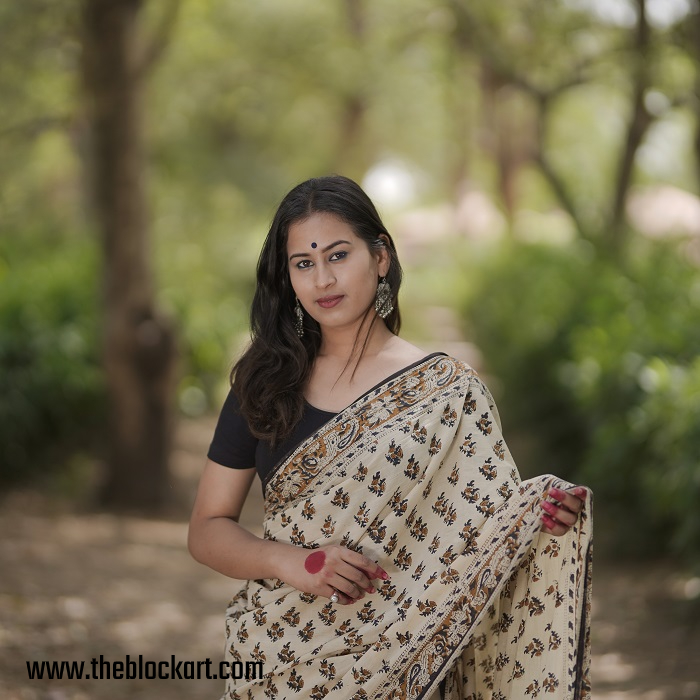 2. Don't Shy Away from Sarees
While many ethnic wear trends come and go, sarees are timeless, and they are here to stay. While work sarees are a no brainer for some people, some still get confused about what to pick for office.
Cotton sarees are brilliant for the summers and can be good practice for making neat pleats. Traditional low-contrast prints or modern geometric prints and stripes can be great for work. They can shape your body well and bring elegance to your outfit without standing out too much.
Vidya Balan
She is wearing this simple black and yellow striped saree with a thin golden border. The stripe patterns are minimal yet smart looking and will be fantastic to wear at work.
Surbhi Jyoti
This small-screen diva wears this light brown saree with dark brown prints and pairs it with a black blouse. You should, of course, replace this blouse with a style which is more work appropriate.
Mouni Roy:
Organza sarees are all the rage these days. Light coloured, pastel sarees with expressive floral prints are not only exquisite to look at, but they are flattering towards any body type. This organza saree with orange florals just brightens Mouni up without stealing the show.
Some Similar Choices: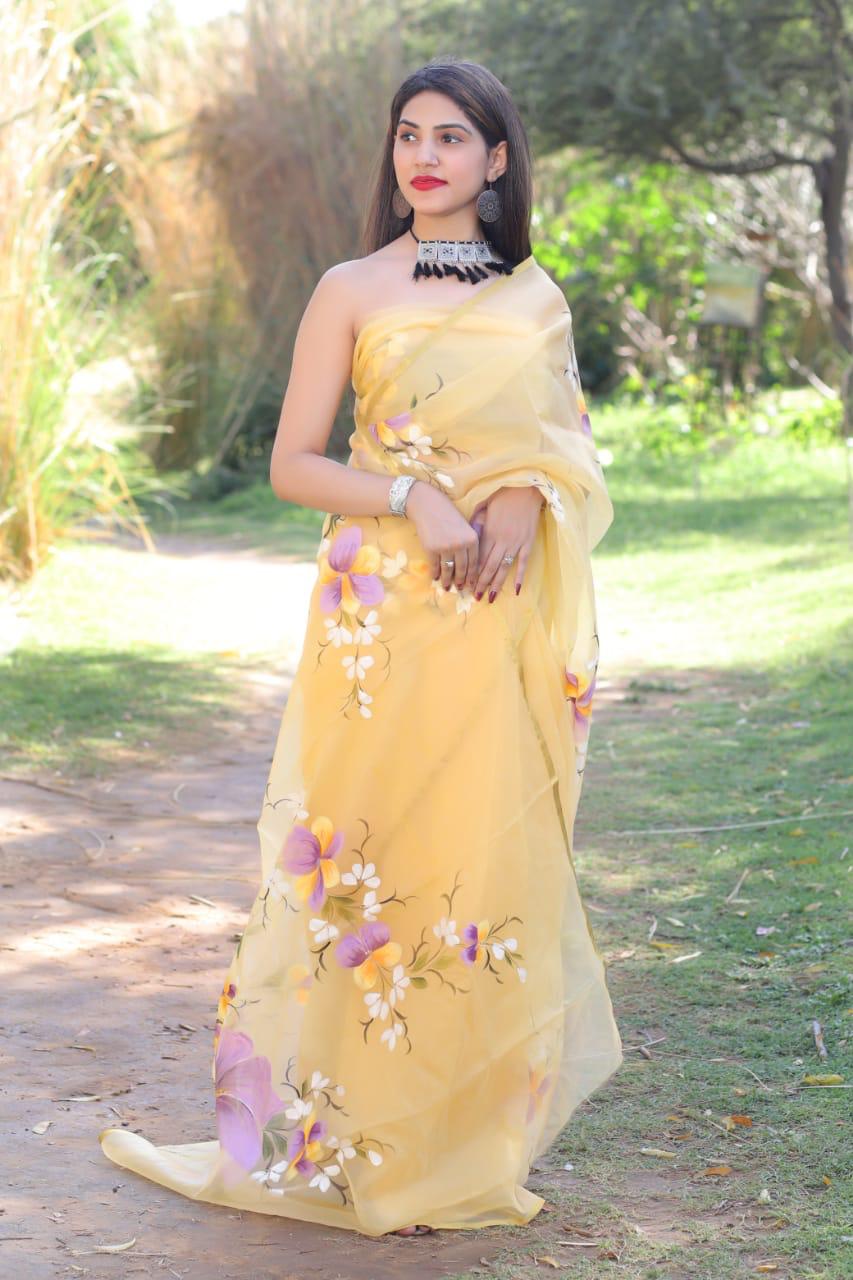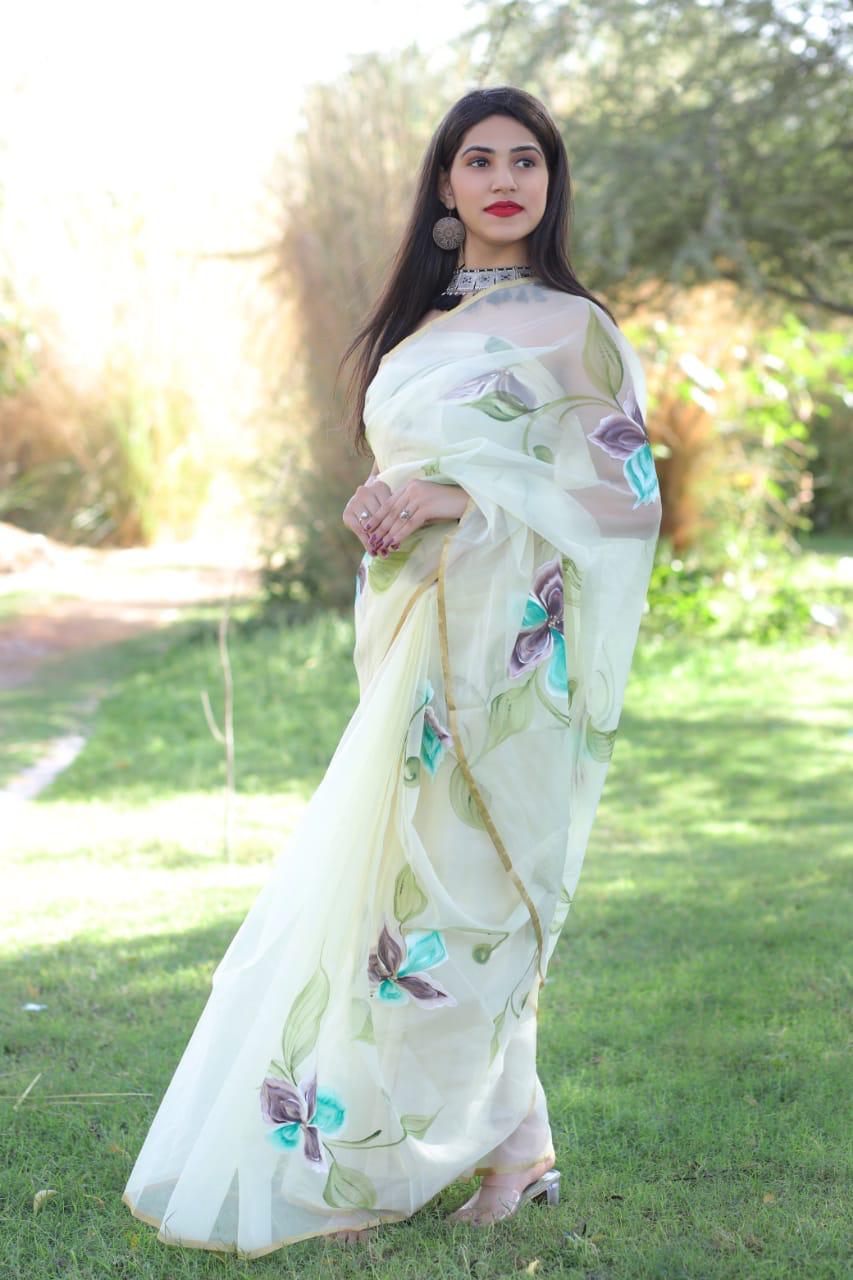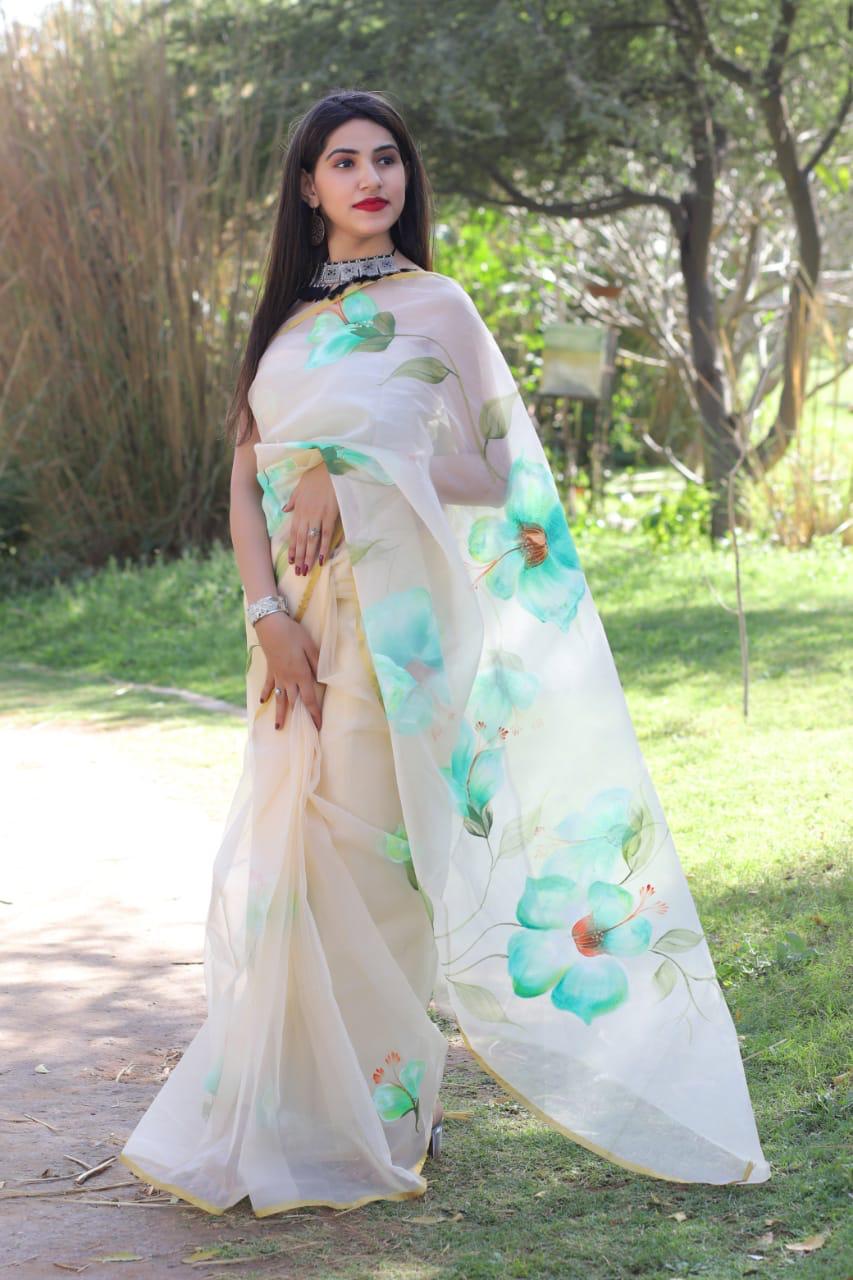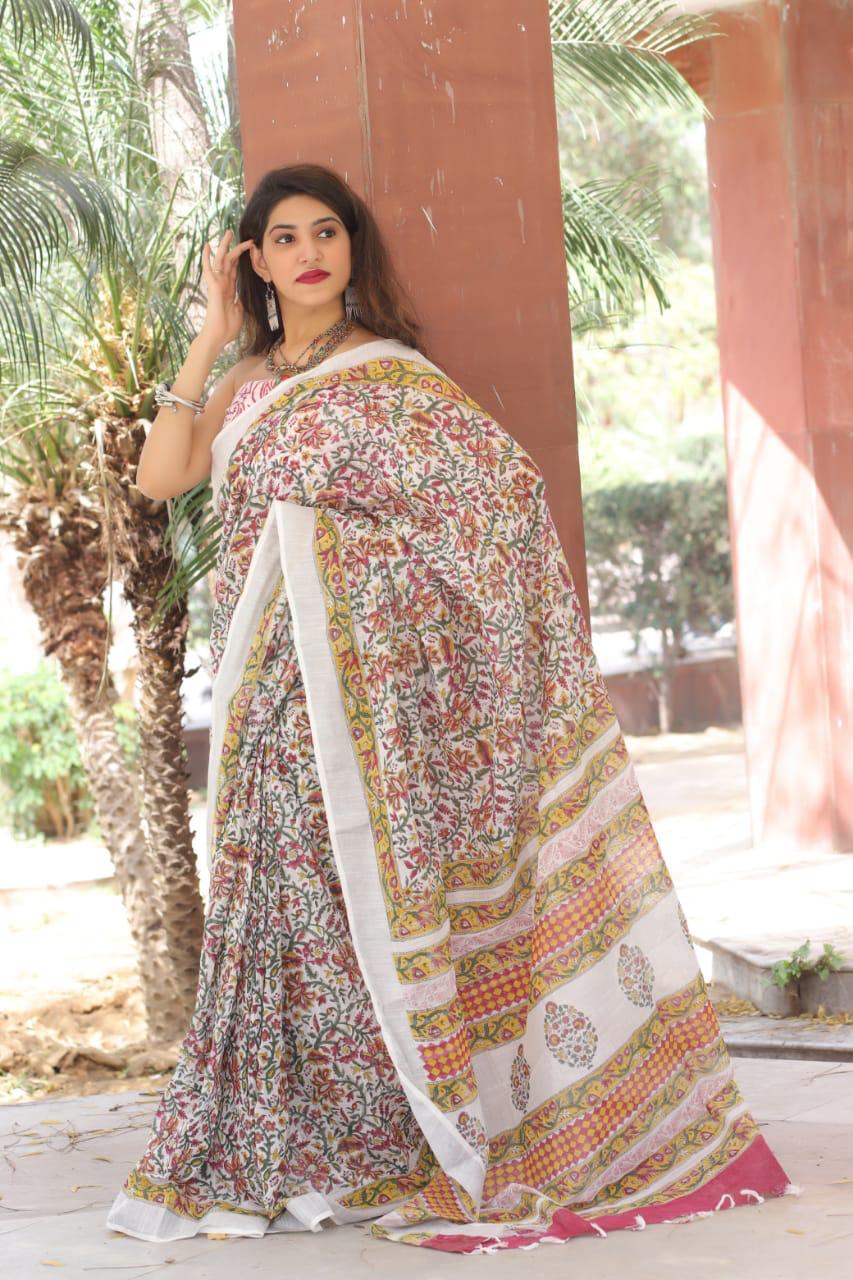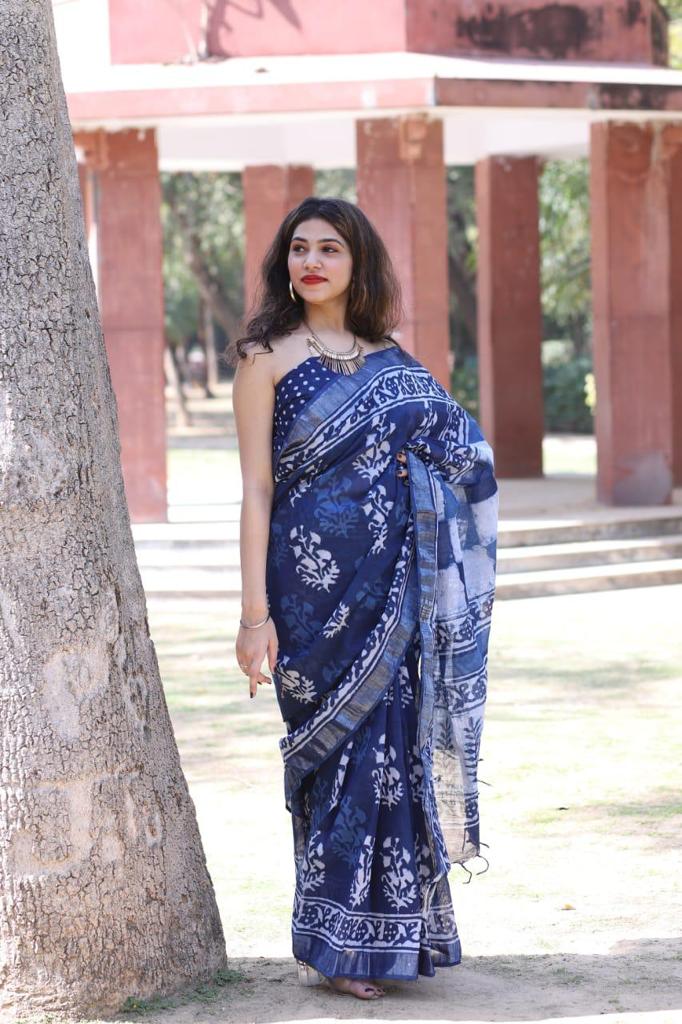 3. Let Your Dupatta Do The Talking
While choosing the more low-key options out of the latest ethnic wear trends, can be tempting for work. You shouldn't hesitate to indulge in a little extravagance once in a while.
Adding a dupatta with elaborate patterns with plain kurtas is an easy way to upgrade the look of the said kurta without much fuss. Fold the dupatta neatly over your shoulder or let it glide freely in the air, your fancy dupatta is bound to make you feel elegant while you are tackling your work like a boss. Just avoid the heavy embroideries and sequins and you're good to go.
Kajol Devgn
This beautiful navy suit is enhanced by the work done on the dupatta. The gold prints on the deep blue are a stunning combination to brighten up one's skin tone.
Anushka Sen
This young starlet is a rising star in her field, and as a top social media influencer, she doesn't miss any popular trends, including the latest ethnic wear trends. Here she pairs a simple white kurta with a beautiful dupatta which makes the look much more sophisticated.
4. Silver Jewelleries
Now, we know that silver jewellery has been around for a while, but the last few years have seen them become a major mainstream trend for both formal and casual occasions. And as you can see, quite a few of the ladies featured in this list have paired silver jewellery with their ethnic dresses. Not only that, but silver jewellery also goes well with western clothes. They are great for giving your western outfits an ethnic touch as well. So, don't hesitate to invest in some simple silver jewellery or pieces of jewellery made of oxidized metal. They are, without a doubt, going to compliment your wardrobe.
Nidhi Agarwal:
Look how beautiful the set of silver choker and earrings look with this ethnic fusion wear outfit.
Radhika Madan:
These simple silver earrings with the white chikan kurta look stunning.
Final Words:
We all know what a double-edged sword donning ethnic wear to the office can be, especially when your work doesn't mandate it. Older people can start looking at you like the pallbearer of Indian culture, and the judgmental younger ones might stereotype you as a behenji (which should never have been an insult anyway!). But truth be told, the wellness gurus and positivity pundits on Instagram did get at least one thing right: 'you only live once.' So, why put yourself in rigid boxes of western or ethnic? Why not let yourself enjoy everything you want?