5 Ways your Favourite Celeb is Styling the High Waist Flared Jeans
It was a summer early in the 2010s when skinny jeans were all the craze, I asked my cousin offhandedly what is one fashion item she thinks will never come back in style. She didn't miss a beat and said, "Flared jeans".
Little did she know, that the summer of 2020 will make sure that our Instagram timelines were filled with all kinds of high-waisted flared jeans, and our Pinterest boards overwhelmed with flared jeans-style inspiration.
Do you want to get on the flared jeans trend as well? Well, welcome aboard. We're looking at our favorite celebrities and influencers who have been rocking the look in question, all summer long. In no time you'll be tempted to fill your shopping carts with this versatile fashion item.
Style 1: With Ankle Length Boots – Celebrity Edition
Priyanka Chopra:
Boot cut pants have been around for a while so pairing them with boots is nothing particularly new, but the style gets revamped and reinvented every few seasons.
Priyanka Chopra pairs her light blue flared denim with a pair of powder blue boots. The plain white T-shirt and the relaxed fit of the jeans make the outfit look casual, while the ankle-length boots with stilettos give it that much-deserved edge.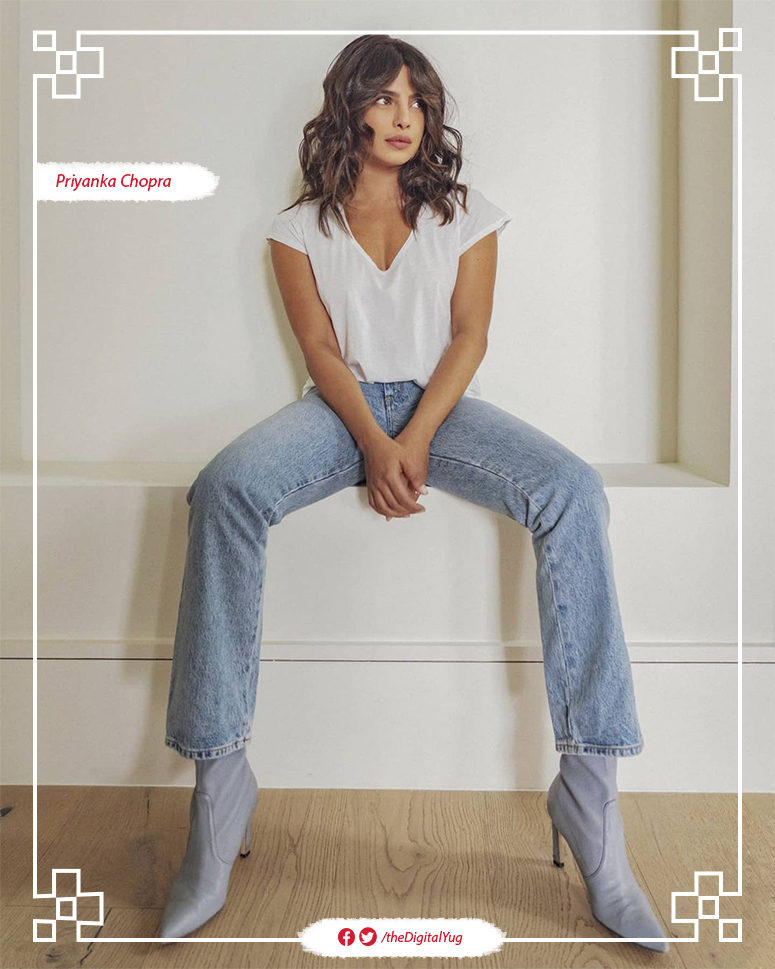 Yara Shahidi:
Rising star Yara Shahidi is styled by Jason Bolden for Elle USA and rocks a cuffed pair of blue jeans with chunky ankle-length boots. The warm yellows and oranges in the outfit make it a perfect spring inspiration.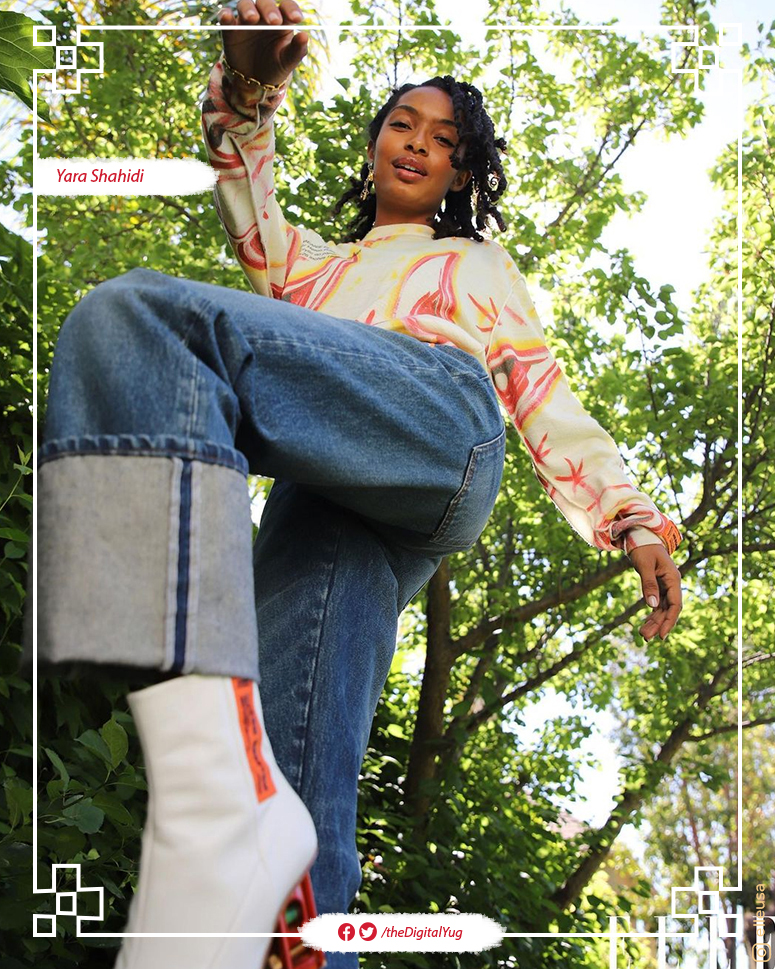 Victoria Beckham:
Want to show off your statement shoes? Trust the styling choices of fashion mogul Victoria Beckham and celebrity stylist Jason Bolden, and cuff your jeans.
Victoria Beckham's Pre-Spring Summer 2021 collection has a number of stunning flared jeans. The styling choices here are particularly sharp, and cuffing those jeans to show off those stunning green stilettos doesn't take away from it.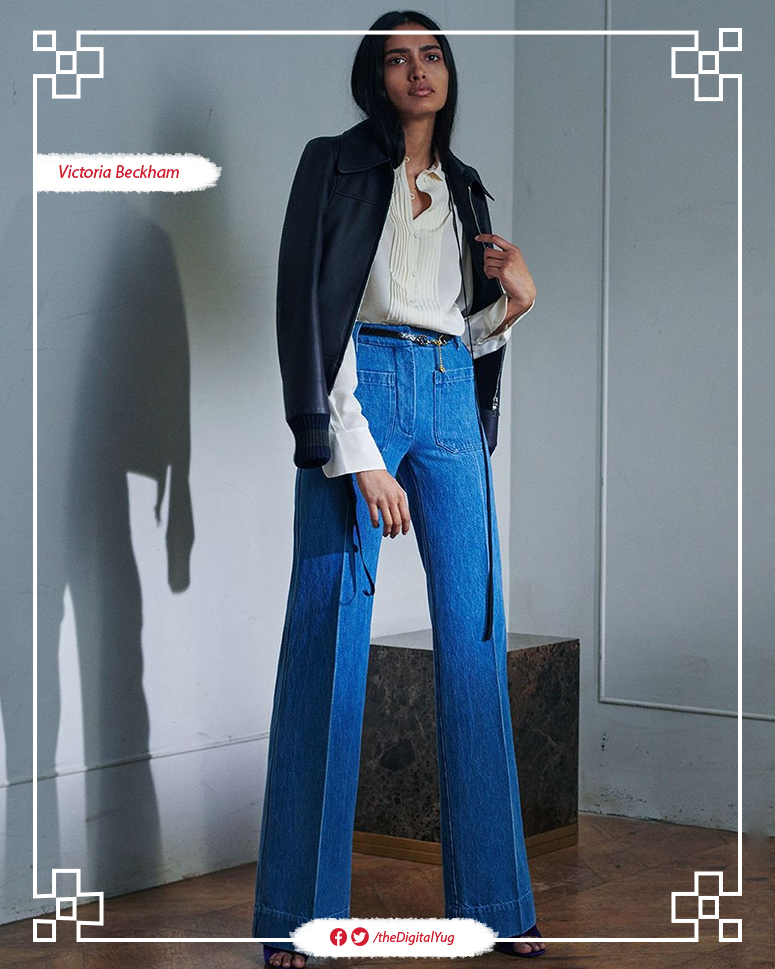 Style 2: With Your Favourite Crop Top
Summer is approaching which means your favorite crop tops get to see the light of the day. Why stick with your regular skinny jeans, when the relaxed and flared fit works in the favour of a fantastic silhouette.
Bella Hadid:
Top model and fashionista Bella Hadid paired her halter neck crop top with a pair of classic blue jeans. She seems ready for a seaside brunch with her friends.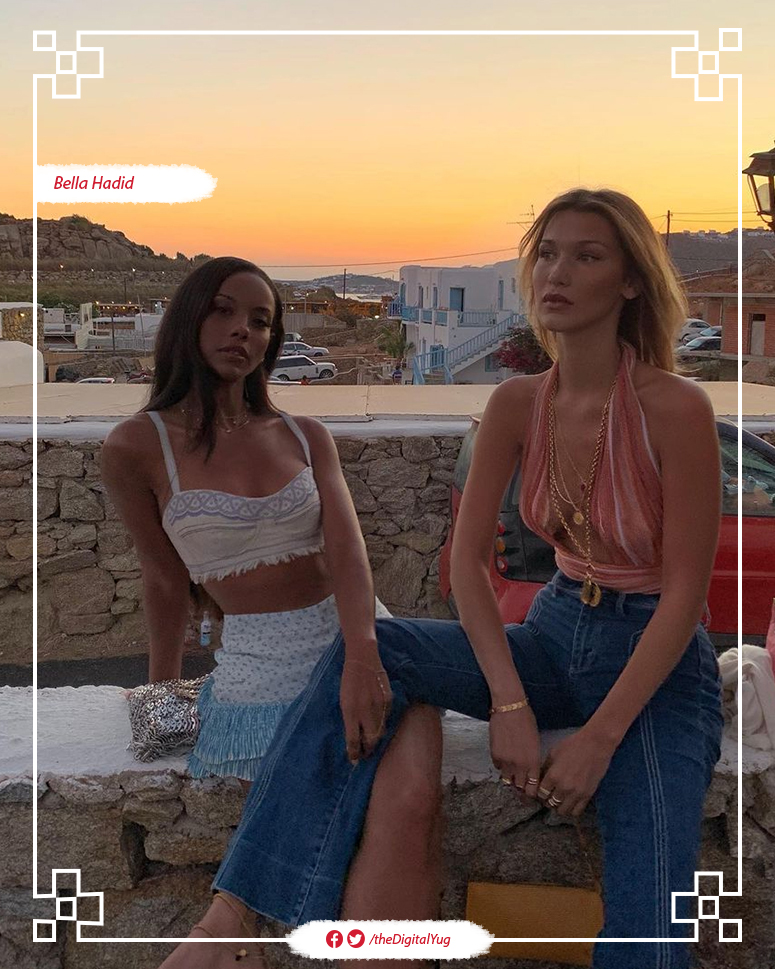 The beautiful white crop top with bell sleeves when paired with the light blue ankle-length flared jeans, makes a perfect outfit for casual spring and summer outings. And by the look of it, the styling choice is Bella Hadid's go-to for her casual affairs.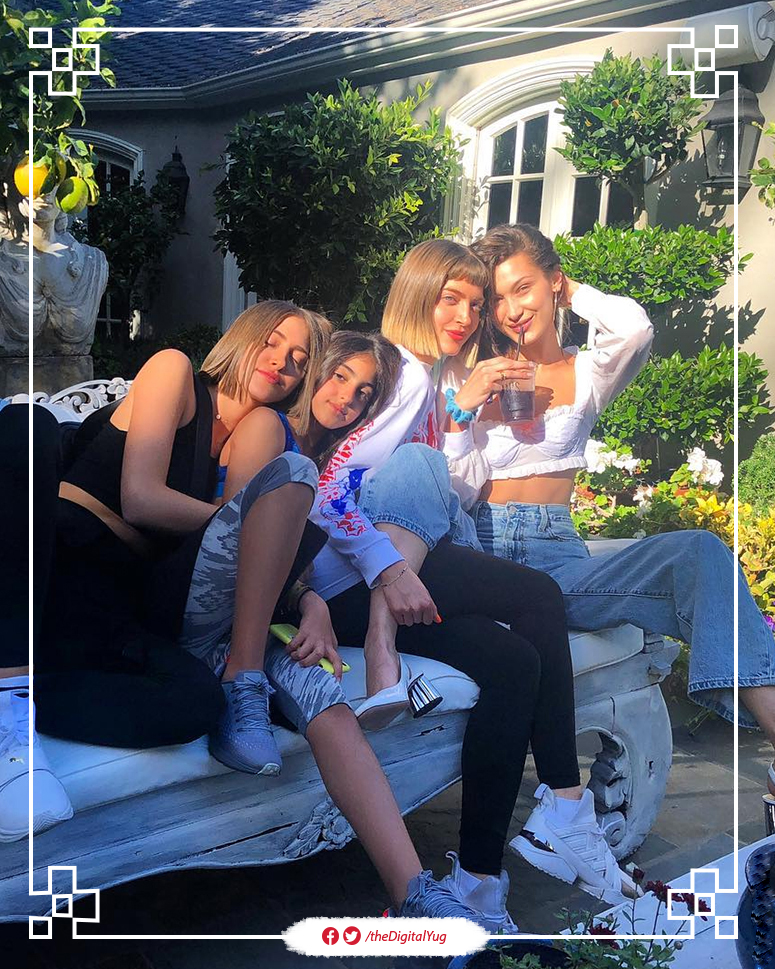 Joy:
Red Velvet's Joy shows off her toned body in a white cropped top and light blue flared jeans with a high waist. She pairs it with a simple white handbag and a blue scrunchie. The outfit screams 'effortless' while asking the crowd to look at your summer body.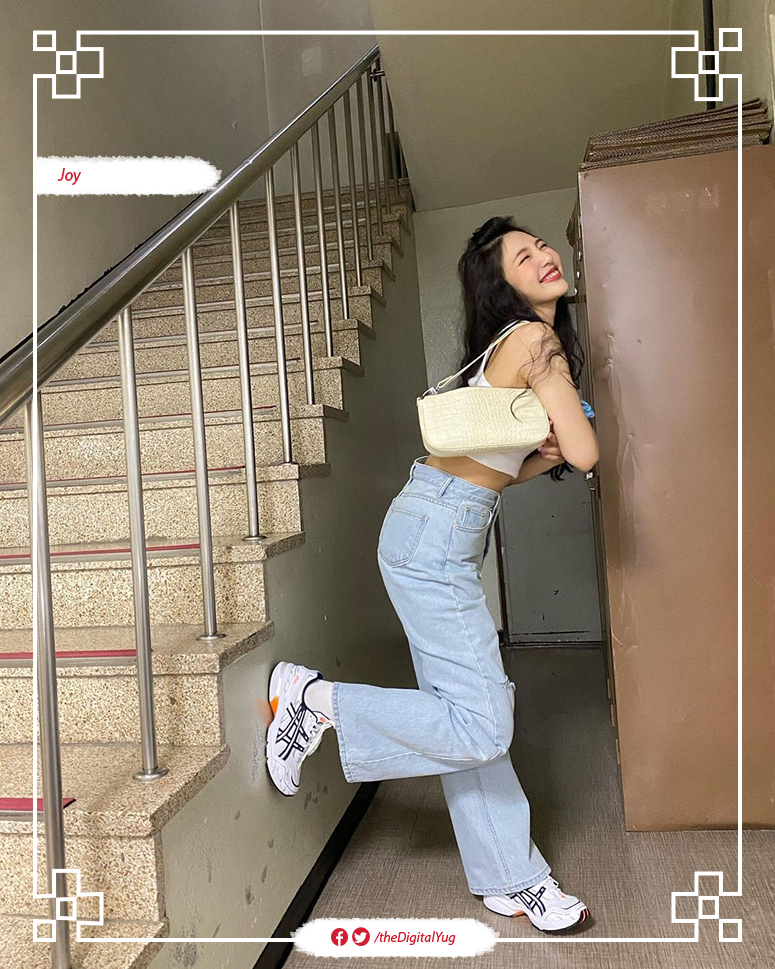 Another white crop top styled with a pair of flared jeans shows why Joy is known as the group's fashion diva.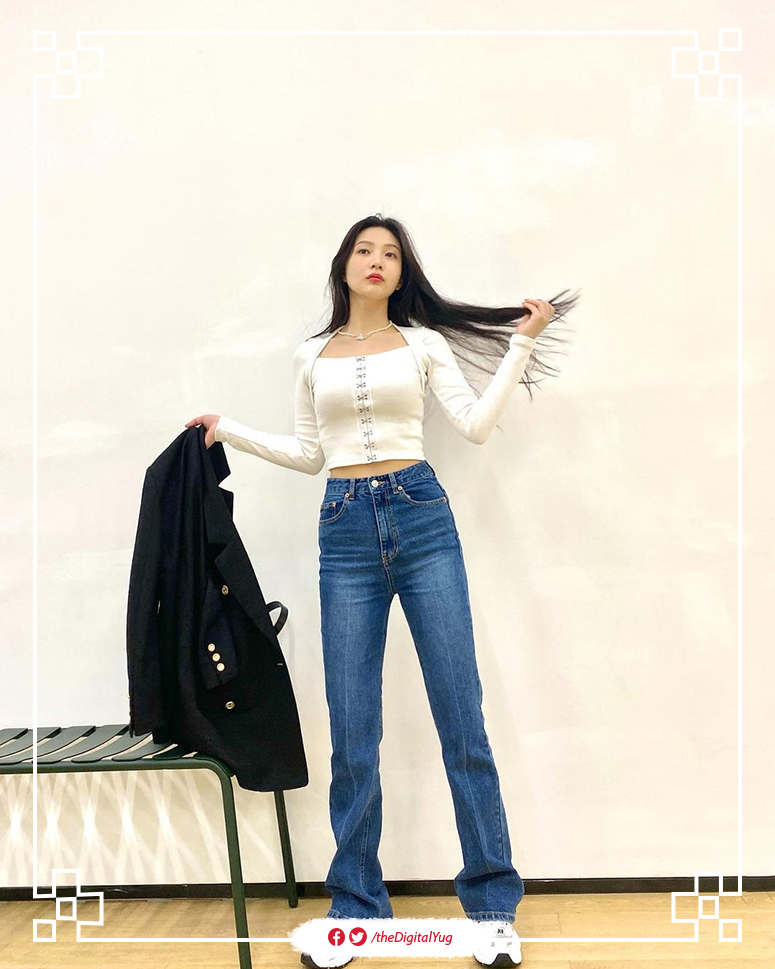 Style 3: With your Oversized T-shirts and Sweatshirts
Exaggerated silhouettes and oversized garments are all the craze these days, and our celebrity-style role models have done their part in making them so. They're stylish and comfy, and also happen to be perfect for summer and the accompanying monsoon.
Lalisa Manoban:
BlackPink's Lisa, dubbed by her fans as the global "it girl", is a fashionista who is pushing the borders of fashion. And Lisa knows all about flared jeans, which is not surprising considering she is the current global brand ambassador for the fashion house Celine and there's hardly a brand that understands 70s silhouettes as well as they do.
Lisa pairs her light-washed flared jeans with an oversized hoodie and snapback. You can lose the coat for summers and keep the hoodie for monsoon chill.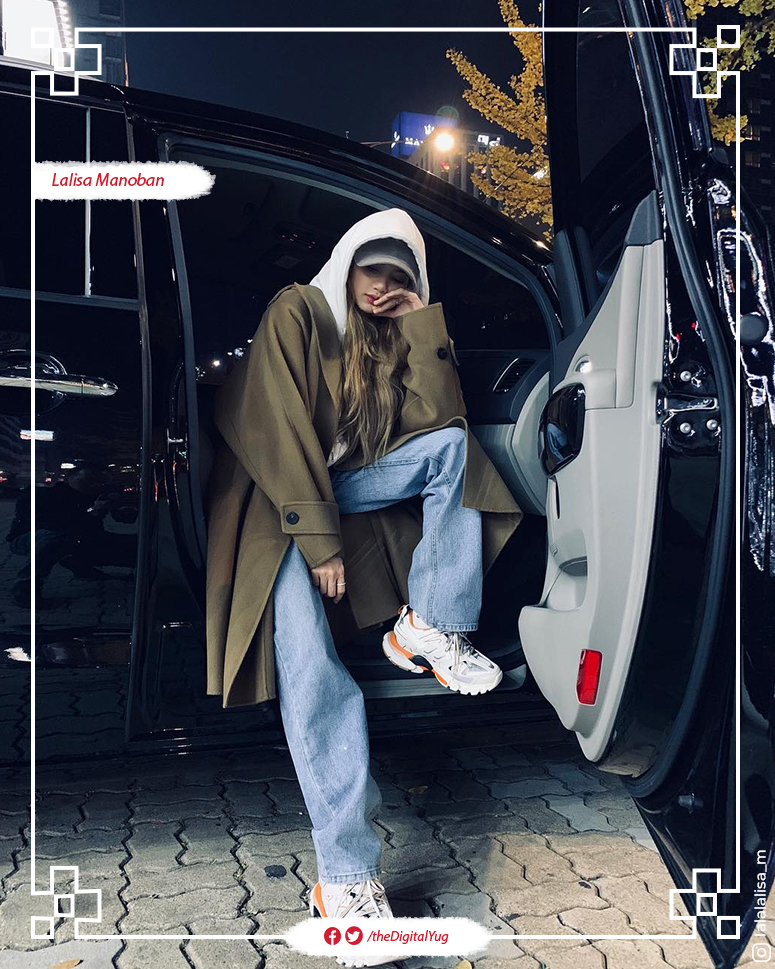 Who doesn't have a favorite graphic t-shirt in the closet that they simply can't get enough of? Well, Lisa is no different from us regarding this. She pairs this "Otter Things" (parody of the popular Netflix show Stranger Things) oversized t-shirt with a pair of ripped jeans and rocks them with a pair of trendy white sneakers.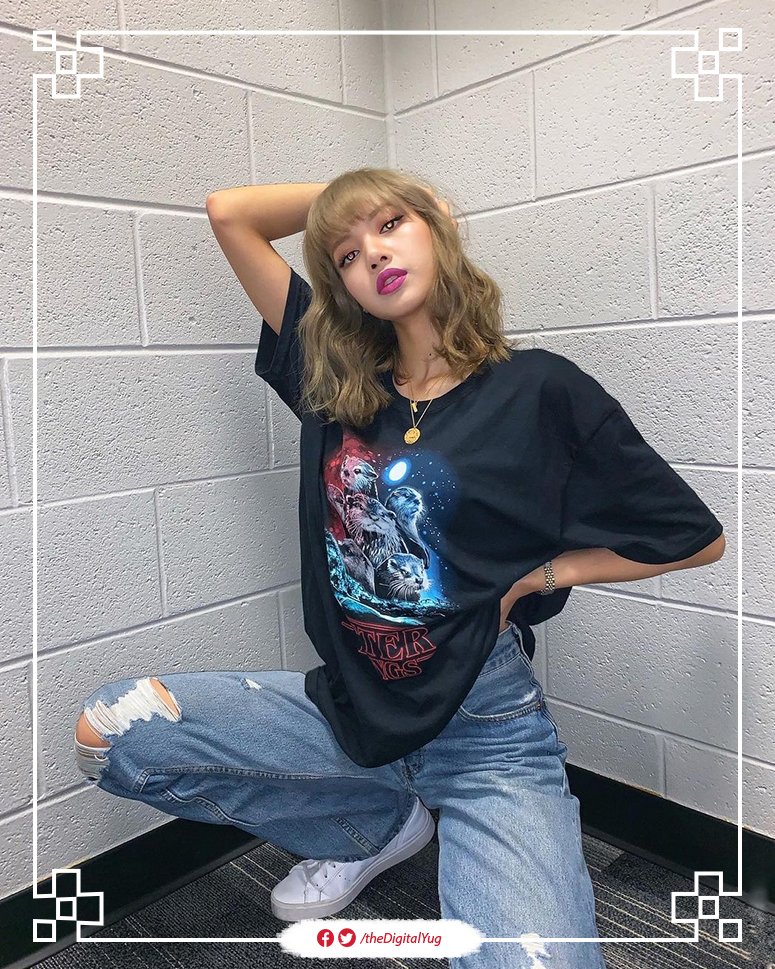 Roseanne Park:
Lisa's bandmate and BlackPink's main vocalist Rosé is no stranger to the world of high fashion (she is the global ambassador of Yves Saint Laurent after all!), but she seems to love to wind down with her comfortable oversized sweatshirt and relaxed fit jeans.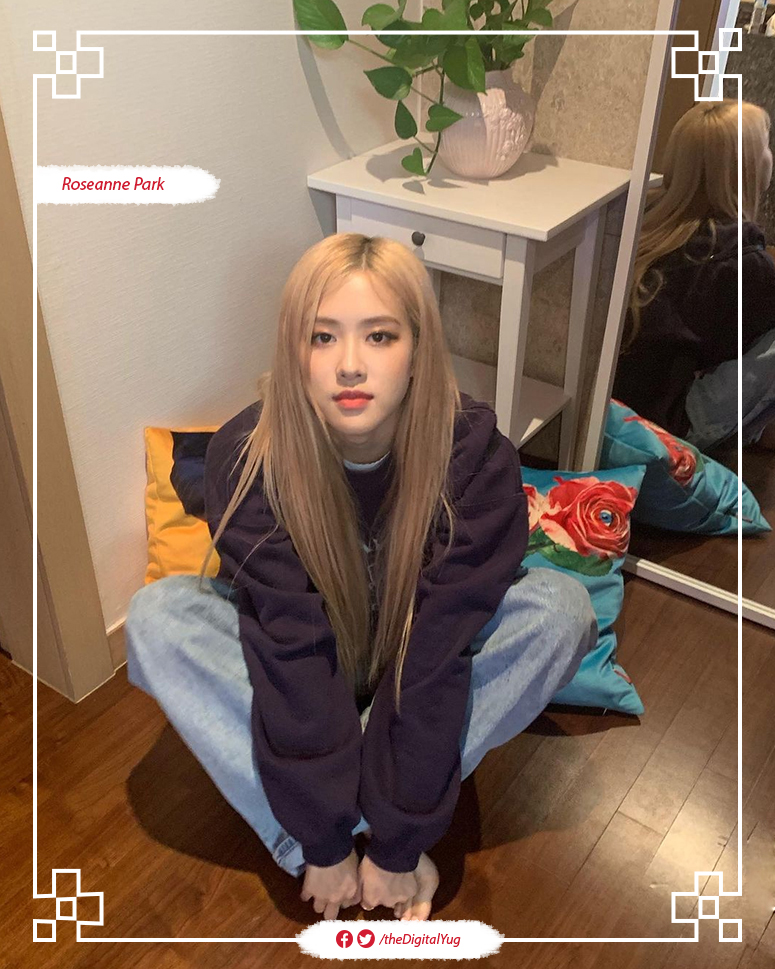 Bella Hadid:
Taking a look at Bella Hadid's Instagram it is pretty obvious that she loves her flared jeans. She pairs it with a stylish oversized flannel turtleneck. This time she chose dark wash denim with details on the ankle.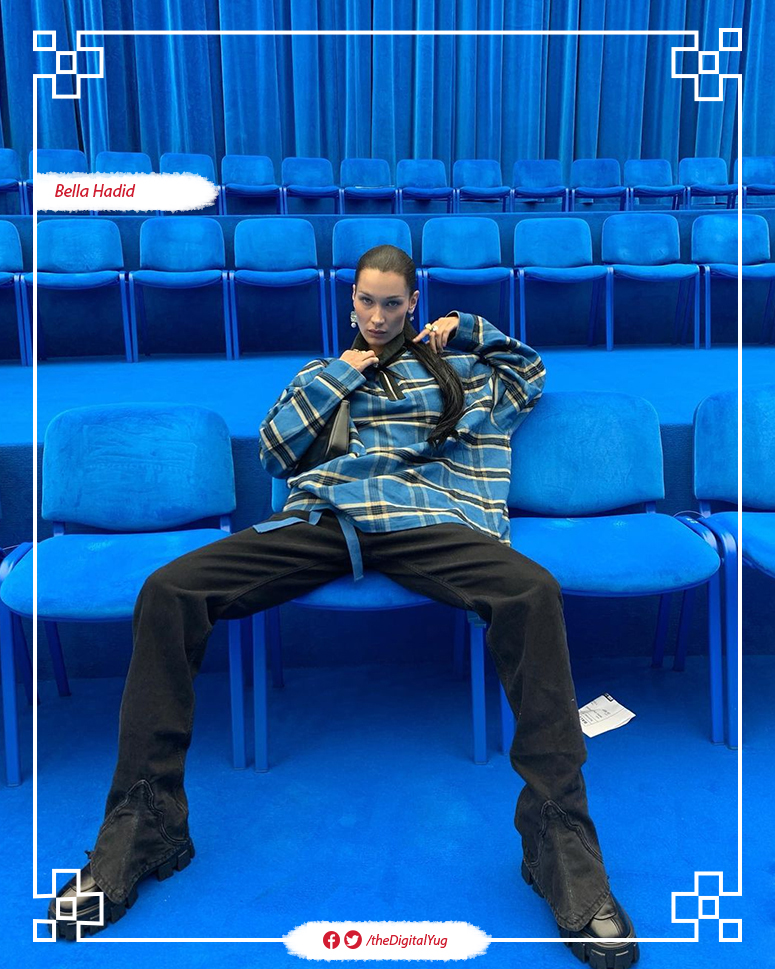 Style 4: The Denim on Denim Dilemma
Difficult to pull off and often attracting mixed response, the double denim is definitely an interesting styling choice, and our fashion divas are not afraid to tackle it head along.
Bella Hadid is Styled by Paul Cavaco, in a fitted denim jacket and distressed flared jeans for the Michel Kors FW2020 campaign. Bella pulled it off stunningly with a pair of aviator glasses.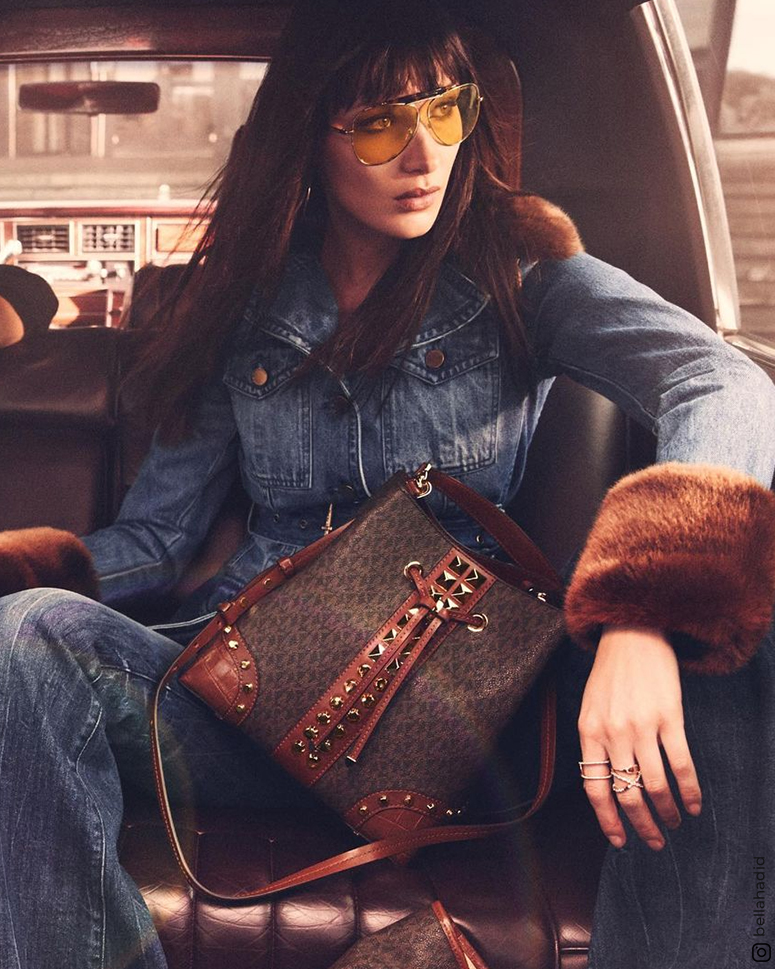 It's always a pleasure to revisit the BLACKPINK girls' fashion choices from whenever they were visiting Paris. Rosé rocked a relaxed double denim look in the streets of Paris (and airport) with a pair of white sneakers and a black handbag.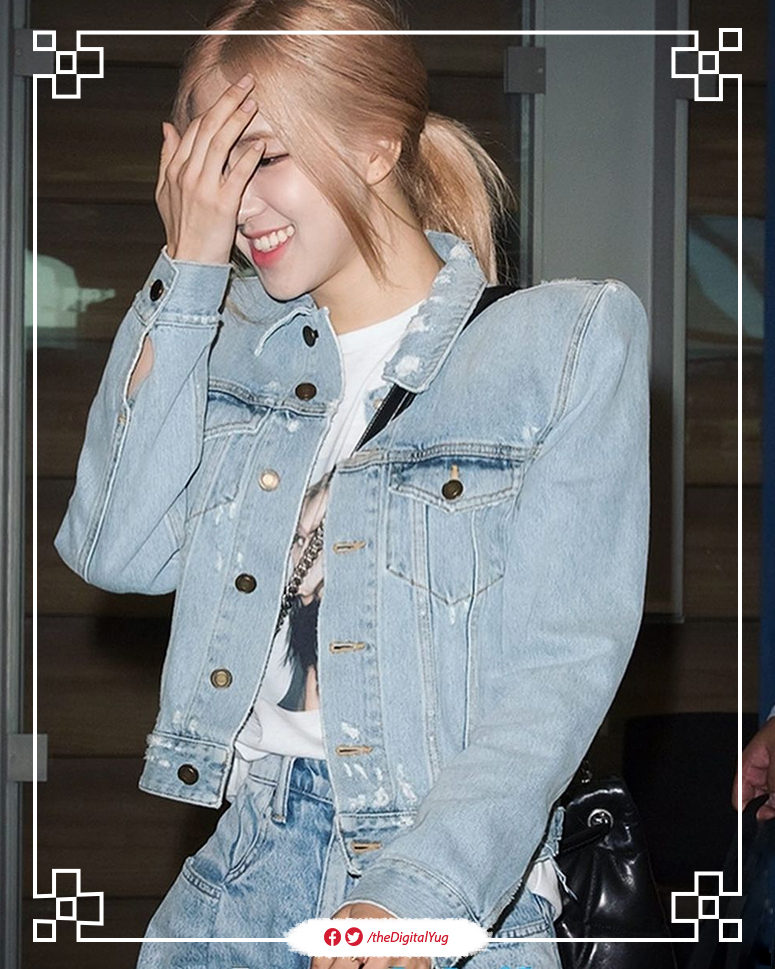 For an interview with Netflix's The Swoon, BLACKPINK'S Lisa pairs a denim jacket from Amiri with a pair of raw hemmed jeans from Celine. She embodies the spirit of denim on denim with those tassel details on her jacket.
Style 5: Edgy and Powerful
If you prefer to shed the 'casual' that comes with jeans, here's a few edgy styling choices that will make you feel powerful, and dare we say, dangerous.
Komal Pandey: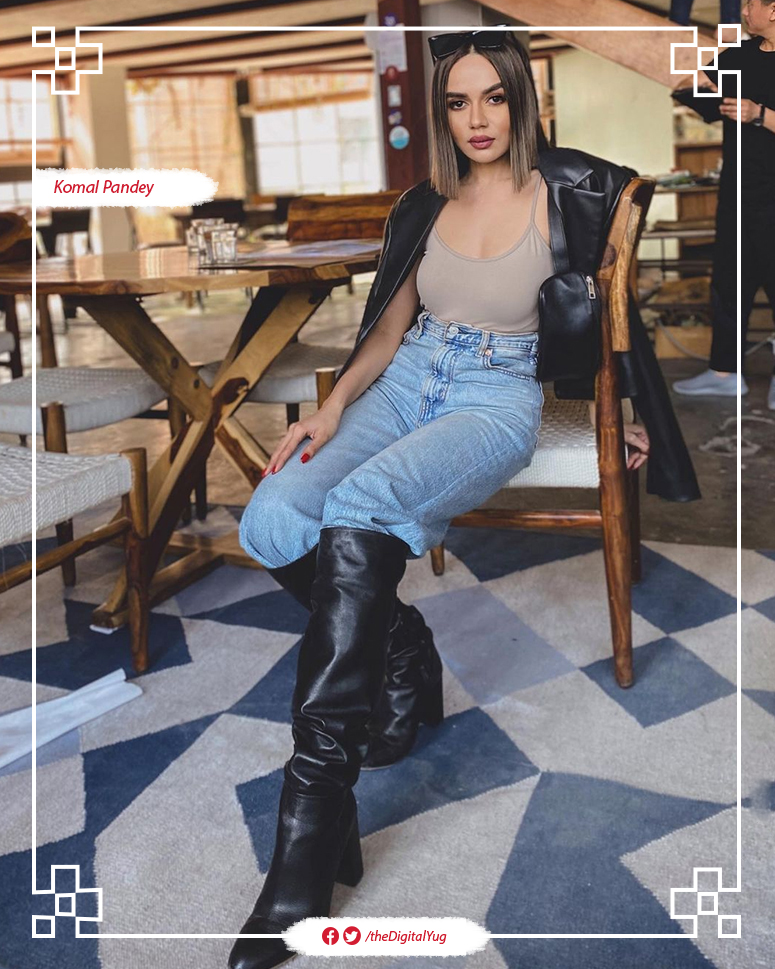 Our homegrown influencer Komal Pandey shared this look, where she styled a leather jacket and knee-high black boots with her light blue flared jeans. If you were wondering about how to pair your tall boots with relaxed fit jeans, here's solid proof that tucking them in the boots can look wonderful.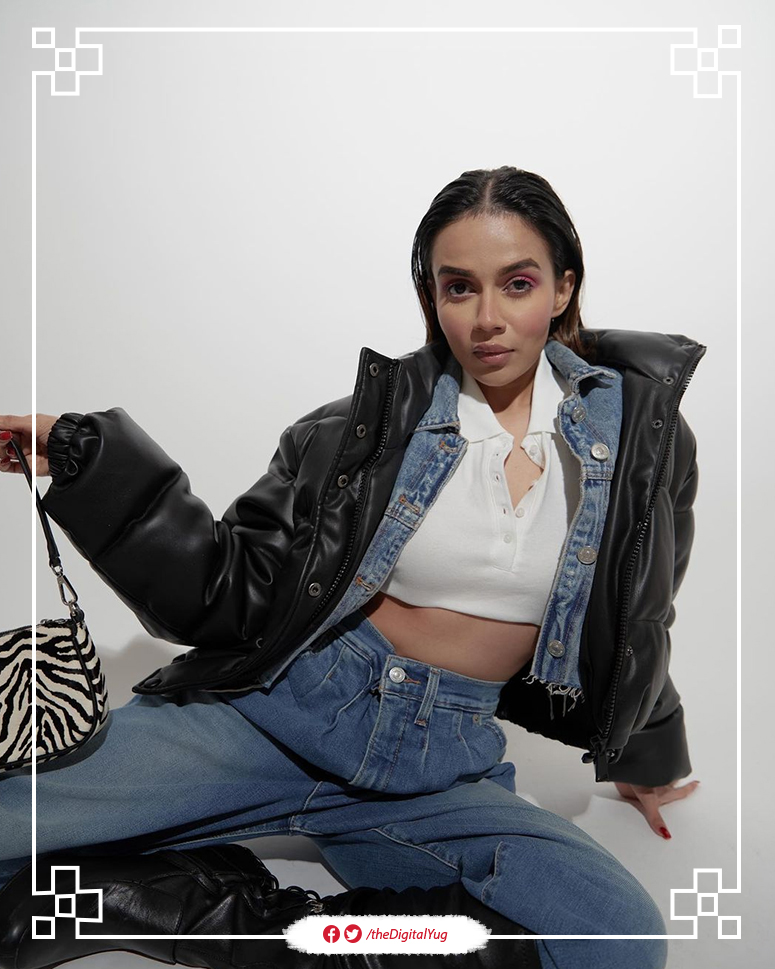 You don't have to be in the workplace to power dress, and neither do you have to stick to your regular pantsuits to do so. BLACKPINK's Lisa is the proof that you can exude power in your favorite pair of jeans. She wears her flared jeans with a black blazer for a Celine campaign.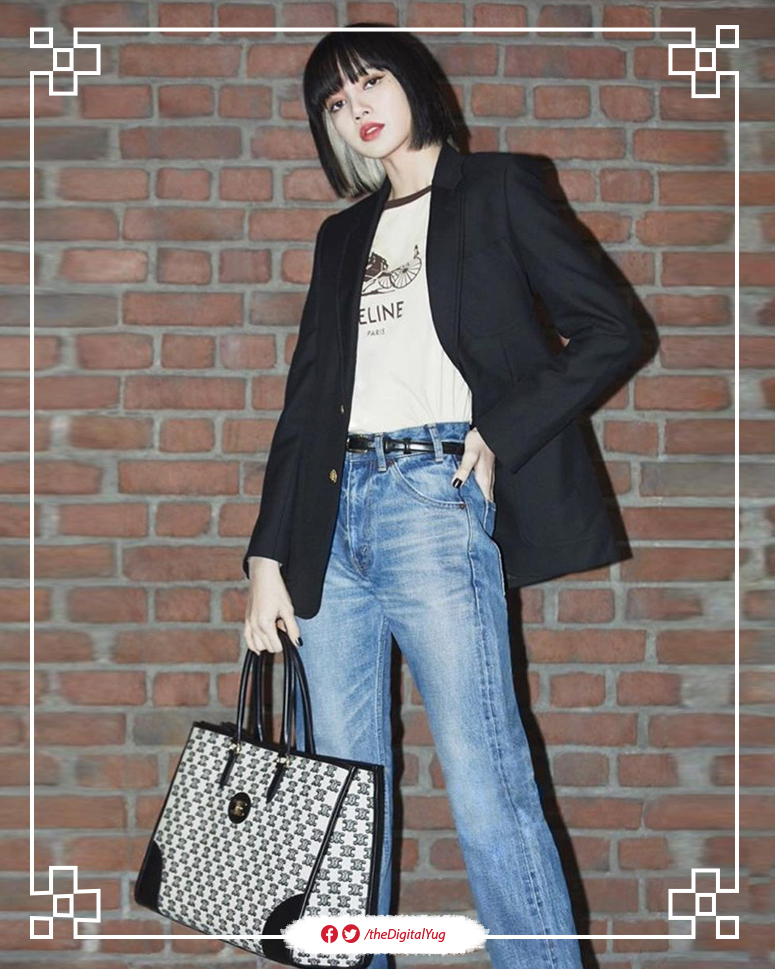 If your workplace is not fussy about jeans, go ahead and embody this styling choice for your work attire.
We couldn't end this article without another pick from Bella Hadid. With exaggerated shoulders and a fierce look on her face, Bella Hadid proves that she can rock her flared jeans with all kinds of styling.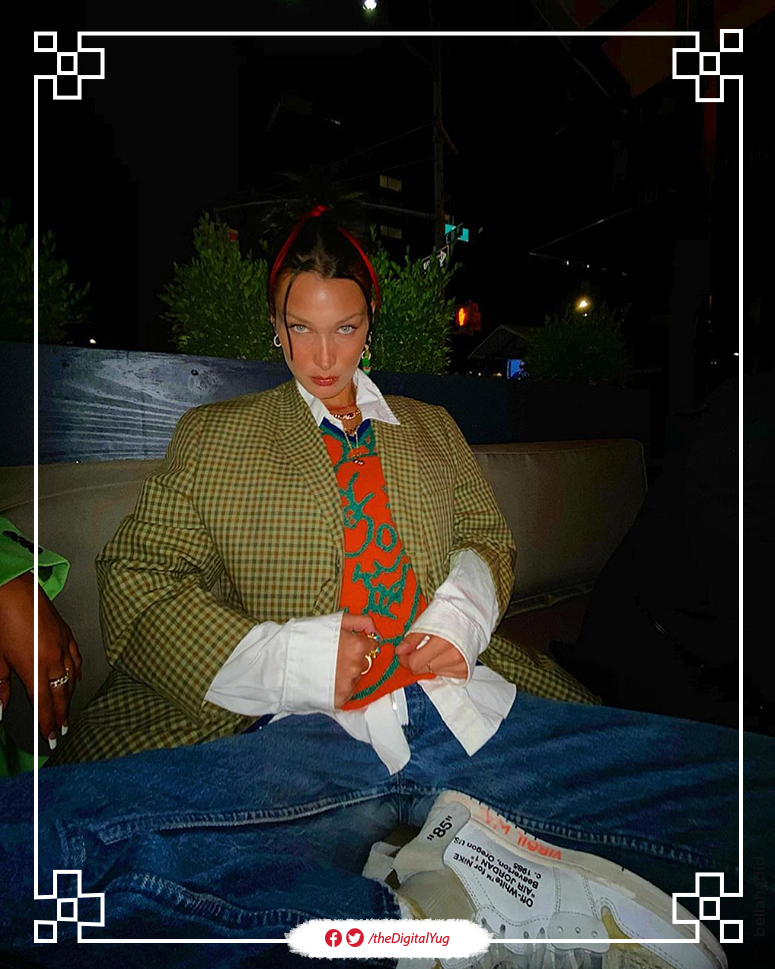 Final Words
As you take style inspiration from our celebrity fashionistas, don't forget that your style is a personal choice and a personal statement. You decide whether to step out of your comfort zone or leisurely lounge in it. And no matter what your choice is, it is pretty obvious that flared jeans are versatile enough to accompany that choice and add to your style. So, pick your poison and have fun styling.